Share
Students had a chance to flex their creativity and learn about theater during a six-week drama program run by YAI Arts & Culture artists at the ReStart Academy, an alternative education program, in Manhattan. ReStart has 27 locations in all five boroughs and provides services for students ages 13-21 who have behavioral health and substance use issues.

YAI Arts & Culture provides diverse cultural arts experiences for all New Yorkers, including those who are isolated and marginalized due to disability, illness, or advanced age. It also provides opportunities to people living in temporary housing, at-risk youth, and public school students.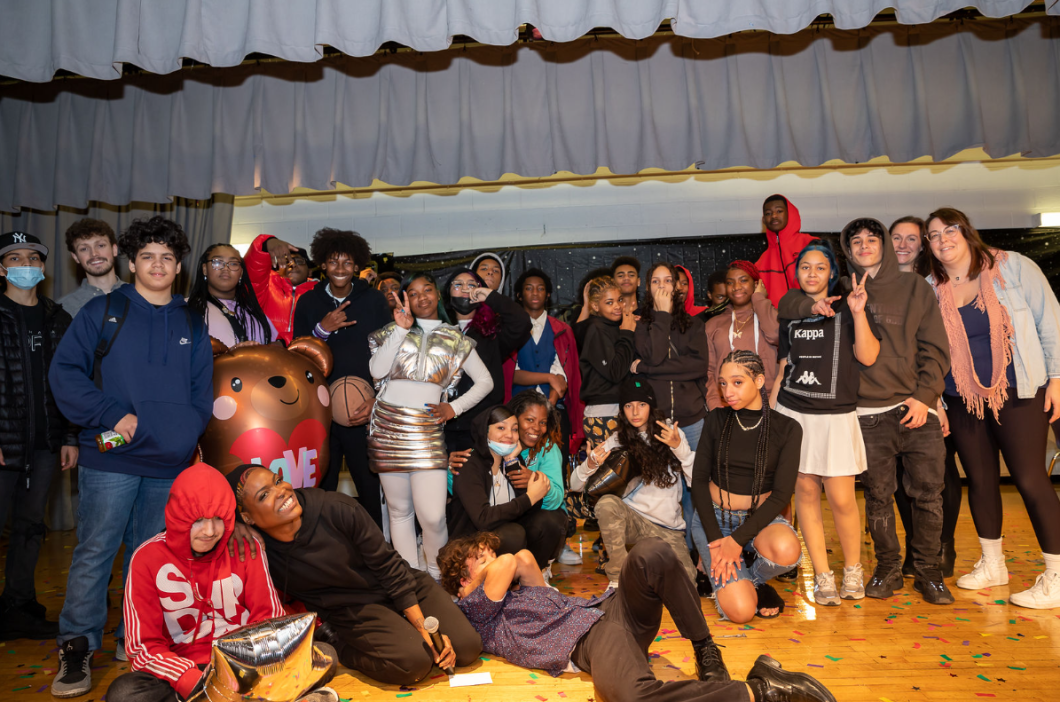 The theater workshop brought 40 students ages 13-17 together to put on a show about what it's like to be a teenager in this generation. The teens had a chance to write, act, and do some improv while learning to work together and explore their talents.
"Each week we always had some kind of game," said Shadenia Davis, an artist with YAI Arts & Culture and director of the program. "We ended up making magic and students had a chance to build trust with one another."
Some favorite icebreakers included describing what culture meant to each student.
"When you think of culture, you think of background and nationality, but what the students identified with were cultures where they felt included like basketball, beauty, and the LGBTQ community," said Davis.
The group worked on all aspects of the show, including sound and tech, along with choreographing the dances. The show told a story of a day in the life of a student at ReStart. Students drew from their own personal experiences such as living in shelters, struggles with peer pressure and bullying, and their relationships with their parents for the performance.
"Working with the students has really helped me see how far people can push their limits and the beauty that comes from it," said Davis.