Share
YAI Arts recently participated in "HEARSAY: HERESY," the 10th edition of the Spring Break Art Show, which featured more than 100 curated booths. The show works to "broaden the dialog of what constitutes value and economy in a 21st century city."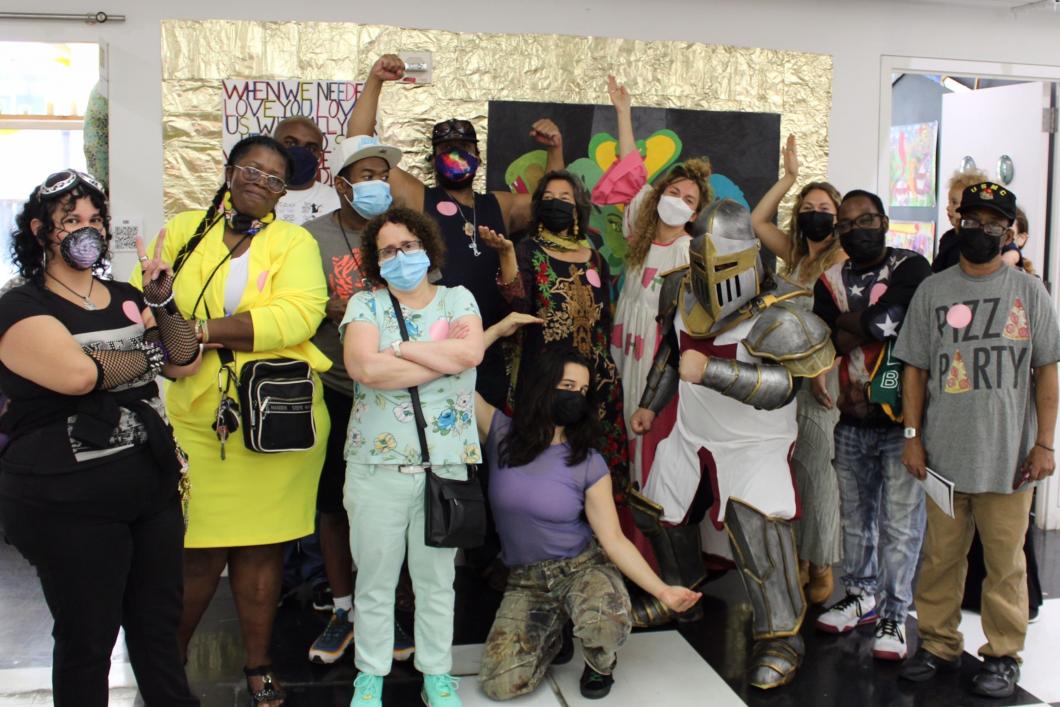 For their booth, YAI artists presented an imaginative medieval dungeon-themed booth called "The Flog Prince," alongside some of the most exciting contemporary artists working today. Many attendees commented that the booth ignited their imaginations and made them feel like kids again. Some said being in the space felt like being inside Dungeons and Dragons or The Legend of Zelda. 
When the YAI artists visited the show, some teared up seeing their work displayed in such a prestigious context. Jimmy Tucker recalled how in 2020 the artists attended the very same fair as visitors. "In just one year, we went from seeing the fair to being in the fair," he said. "It's unbelievable!"  
Jennifer Quinones was nearly speechless upon seeing her kitsch cat paintings hanging in a New York City art fair. After staring in silence she whispered: "I can't believe this is really happening. This is a dream come true."  
The artists passed out business cards, networked with other creatives, and brokered some sales. For more information on YAI Arts, visit their webpage.