Alex Gains US Citizenship!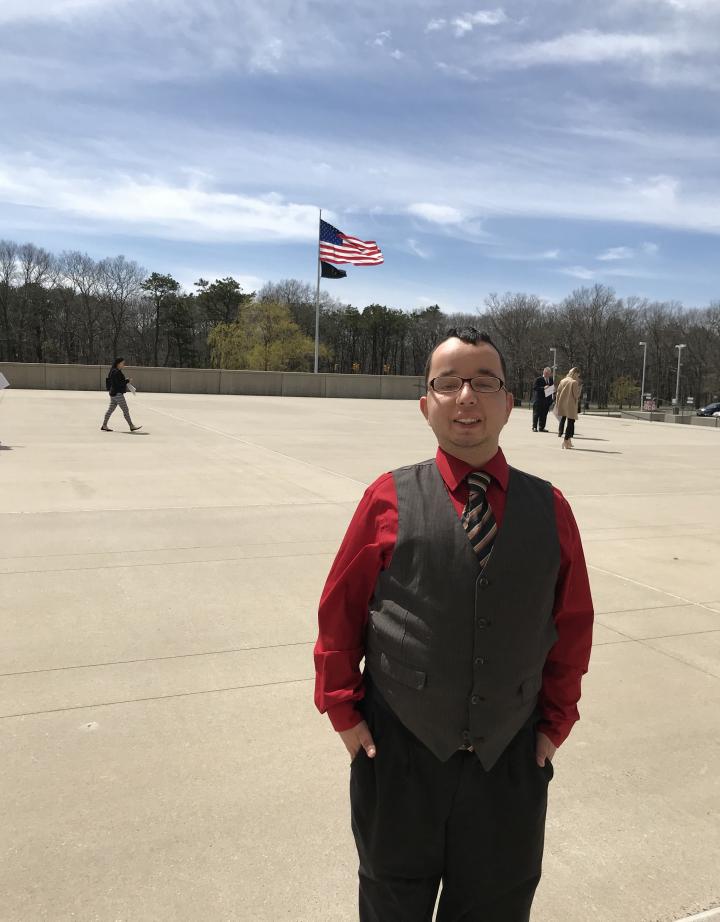 Recently, Deer Park resident Alexandru (Alex), completed the long journey of becoming a citizen of the United States of America!
One of the reasons why Alex wanted to become a citizen was to show others what he is capable of. "I want to be a stand-up citizen," he said, explaining that a good citizen is "honest, truthful and helpful." Alex has lived in America for the past seventeen years after being adopted from Romania. He moved to Deer Park in May of 2016. "I love America. There are lots of fun things to do, see, and experience. All of my YAI staff, Andrej, Dave, and my parents supported my goal of becoming a citizen. Andrej and staff have helped me to be patient and stay positive."
April 24, 2018 was the big day and Alex was filled with excitement! He woke up extra early, dressed in his best shirt and tie, and eagerly awaiting his parents' arrival. "We went to Central Islip Courthouse. We had to wait for a long time in a big courtroom, but it was ok because I got to talk to my dad while we waited." When the ceremony began, a judge entered and instructed everyone to stand. "There were a lot of other people waiting there also. We all stood up, repeated an oath, and then everyone said the pledge of allegiance."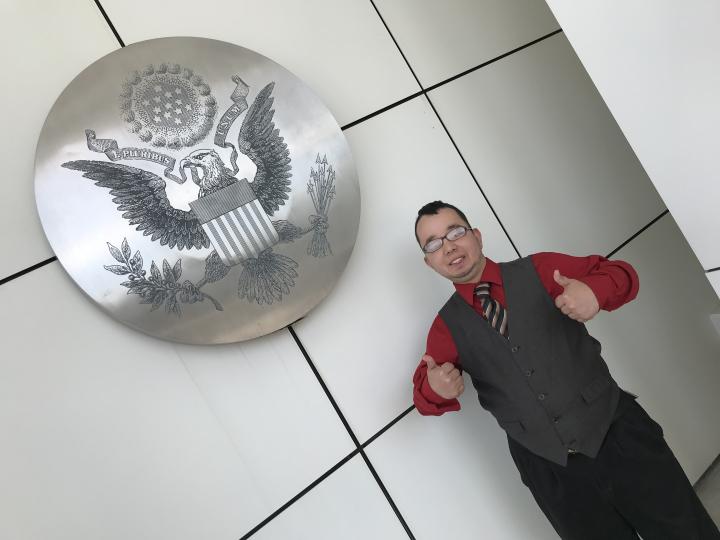 The judge then shared the story of her own father's journey to become a citizen. This made Alex feel even more proud of his accomplishment. One by one, each person was called up front to receive a certificate and have their photos taken with friends and family. "I'm so excited to finally be a US citizen because this is my home, I want to live here forever! I want to thank YAI and my parents for helping through all of the stress and waiting!"
After the ceremony, Alex went out to celebrate with his parents over a nice lunch at a local diner. When he came home to Deer Park, everyone was eager to congratulate him! Later that evening, Alex celebrated his achievement with his staff and housemates. When asked if there was anything else Alex wanted to share with the rest of YAI, he added, "Yes, tell them that I am proud of myself!" Well Alex, YAI is also proud of you!