Enjoying Disney and Epcot, but Those Fireworks Were Ugh . . .
Hi Folks,
Adventure Girl here writing from the sunshine state. With my vacation winding down here's what I did today: We started off by hitting the pool and the jacuzzi. Almost everyone made a splash there. I played a brief game of "notable quotables," naming famous lines from classic Disney films. Then we went to Epcot. We did everything from going on future world rides to  browsing many different countries in the World Showcase before having dinner.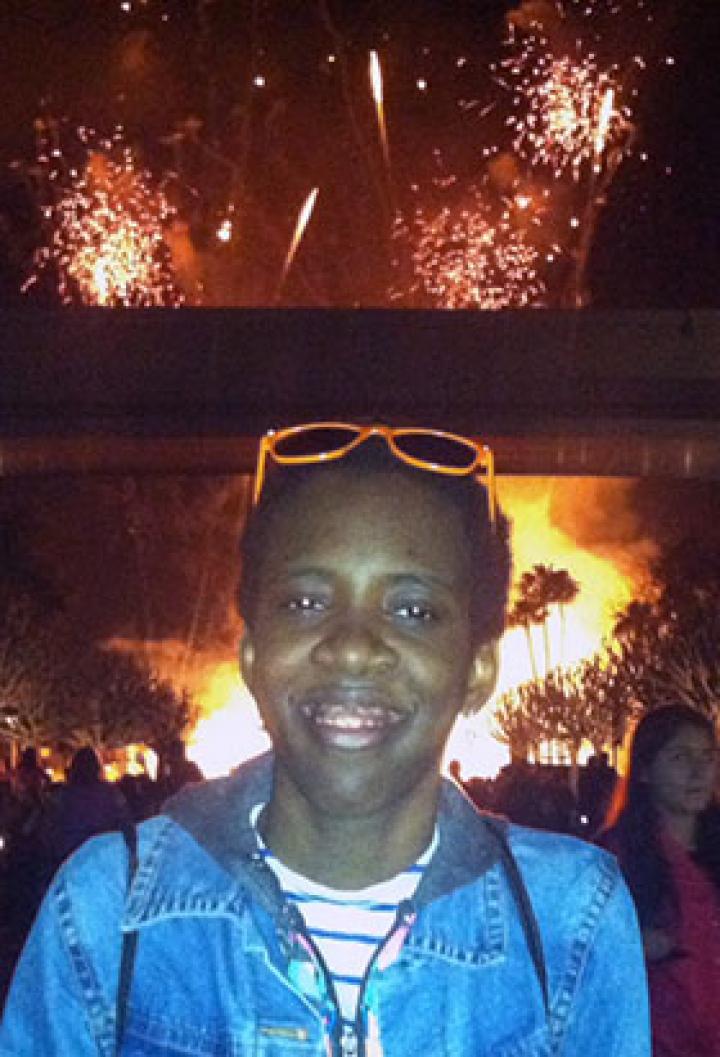 I met Mexican Donald Duck at the Mexican section where we also had dinner. I can't believe I embarked on a culinary adventure while hoping the food wasn't spicy. And by the end of the day there was a nighttime spectacular titled "Illuminations: Reflections of Earth". All of the fireworks were glorious, but they also were killing me! UGH! And I was screaming loud with each burst. Do you think that this also affects others with autism and disabilities? I would hope so because then that would mean I'm not the only one.
Next week marks the one-year anniversary of my dad's passing. Because he lived a long life with bone cancer, I was lucky to have him for 26 years. Who can replace Compton Martin, when he's with god's angels? It sometimes makes me sad but we all have to move on.
I can't wait to head back to New York to see my mom at JFK airport. Wonder what she's thinking of having some me time away from each other? I know New York will be very cold once we land there. I'm going to miss traveling with Sarah and others on our Leisure Trax trip. Who knows when I'll be back on the next trip.
Until then Au Revoir, Mon Ami! (XOXO)
Best Wishes, 
Melanie Martin aka Adventure Girl