A Leap of Faith
For many parents, the first day of school is exciting. It is no different for Christine Grounds. She marked the occasion with a photo of her son Nicholas taking the school bus to Manhattan Star Academy on the Upper West Side of Manhattan.
Nicholas was diagnosed at birth with microcephaly, a rare disorder. He received early intervention at 3-weeks-old, and attended the Roosevelt Children's Center for preschool. With YAI's reputation for high quality programs, she knew making the move to Manhattan Star Academy was the right one.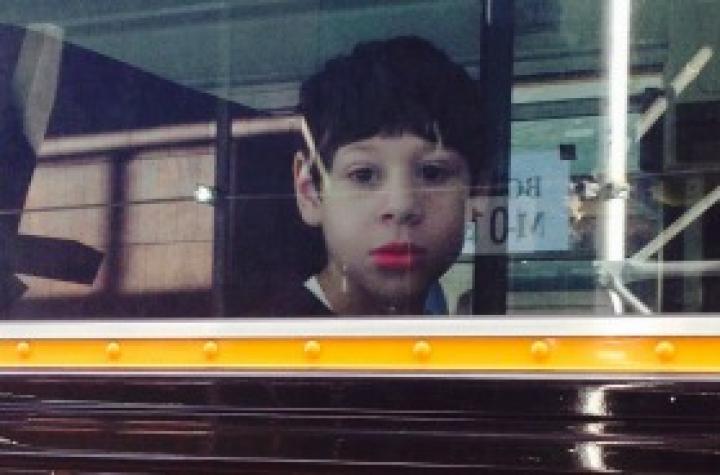 "You put your child on the bus on that first day and you don't know these people," Christine says, recalling that day vividly. "It's difficult even in the best of circumstances, nonetheless with a child like Nicholas who doesn't communicate well. I went upstairs sobbing. What a leap of faith it is for everybody."
"Knowing that he was on the way to YAI was a real vote of confidence for me," she adds. "Nicholas adores school and loves learning. The staff love him. It's such a gift to see your child in an environment where he's cared for and appreciated, despite his differences. I don't know what we would have done without YAI."
Give children, like Nicholas, adults with disabilities and their families, the support they need with a gift on Giving Tuesday, Dec. 1.