Manhattan Star Academy Opens Doors to Older Students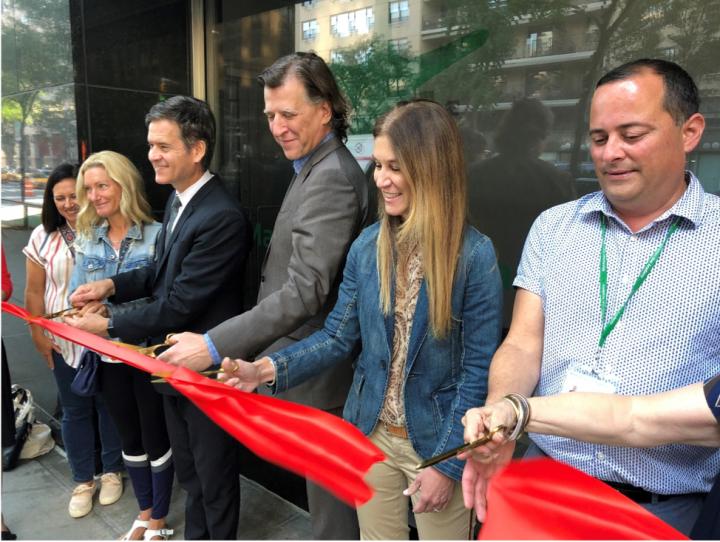 On September 26, YAI Network school Manhattan Star Academy (MSA) held a ribbon-cutting ceremony for its Upper School at 150 Amsterdam Avenue in Manhattan, marking the expansion of the school's capacity and services. The event, which was attended by New York State Senator Brad Hoylman and YAI's CEO George Contos, embodied the realization of a decade-long plan to expand MSA's charter to accommodate students with autism, global developmental delays, and other intellectual and developmental disabilities (I/DD) up to age 21.
"We are so excited to have reached this point in our almost 10-year journey," said Rae Eisdorfer, MSA's Principal and Executive Director. "Today's ceremony is a tangible reminder of our mission to help our children become the best version of themselves, no matter their ability or need."
According to a 2018 report by the Institute for Education Statistics, roughly 13 percent of American students have some form of I/DD. Just 65 percent of those students will complete high school.
In 2010, MSA founders Alina and Osvaldo Ramos sought to answer this crisis by creating a school where students with I/DD could reap the benefits of an individualized curriculum in a setting based more on ability rather than age or grade level. But when MSA opened its doors, its modest space at 180 Amsterdam Avenue and financial constraints made the school unable to support students over age 13.
Only when MSA and YAI formalized their partnership in spring 2019 did the school have access to the resources it needed to expand into the new space at 150 Amsterdam Avenue for the 2019/2020 school year and house programs to help youth with I/DD transition to adulthood.
The new curricula, which cover independent living, job preparation, and other life skills, meets the unique needs of students aged 13-21 who might have otherwise struggled to be successfully accommodated elsewhere.
"This is such an exciting and emotional day for me and my family," said Alina Ramos, MSA's Board Chair. "We always dreamed of a middle and high school where children like my daughter could be supported and become more independent as they grew into adults. Now, that dream has become a reality."
As of Fall 2019, there are 31 students enrolled at MSA's Upper School. Throughout October, November, and December, MSA will host open houses at its Upper and Lower schools. For more information on open house events or applications, please contact msaadmissions [at] yai.org.