Monty Takes on Tarrytown!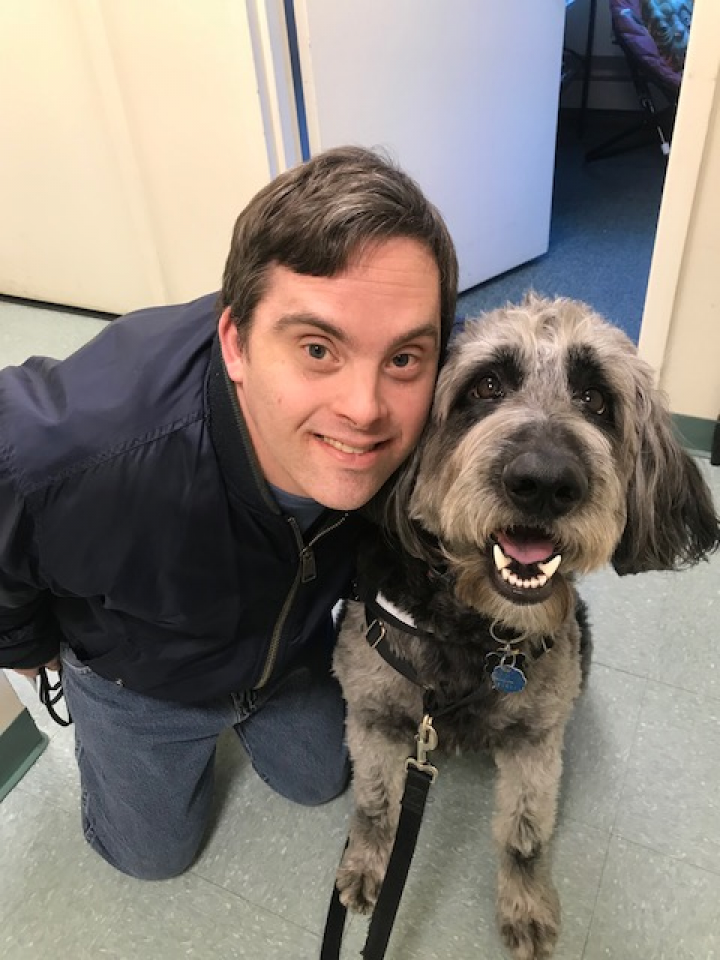 About two years ago, a little Goldendoodle named Monty entered the life of Tarrytown staffer Ken Reedy. Ken started bringing Monty in for visits and noticed how beneficial Monty was to the day hab participants and other staff. Derrick S., who receives services at the day hab, said to Ken, "Monty is my best friend because I'm adopted too." As BIS Inetta Clemons-D'Urso described, "Monty has added an increased sense of comfort and safety, with an added benefit of touch therapy. The emotional benefits that Monty has brought to the Tarrytown Program is best seen on the faces of the people we support."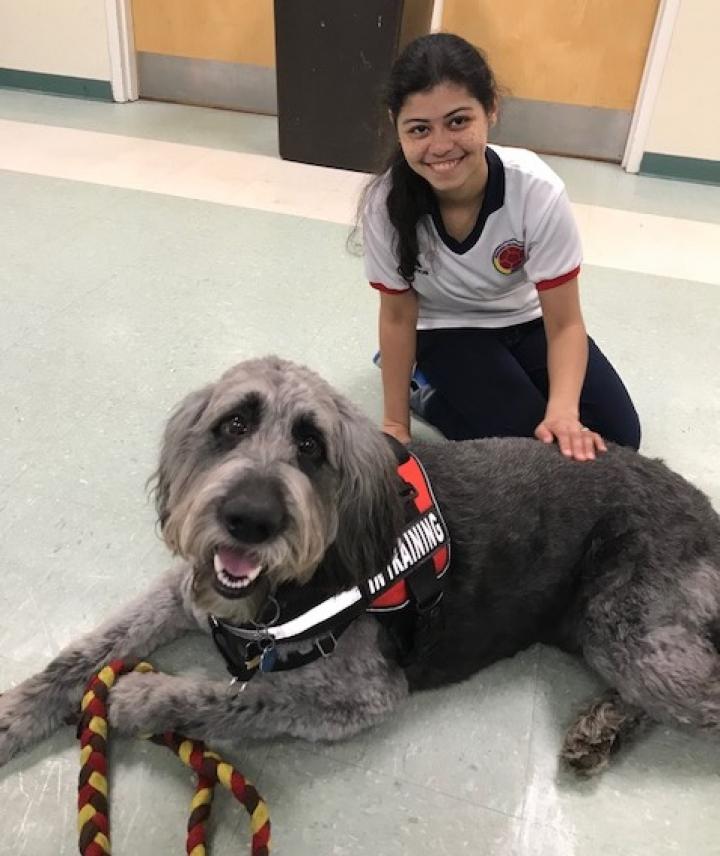 Since Monty already fit right in at Tarrytown, Ken thought he would be a perfect candidate to become a therapy dog. Ken then formed a group at Tarrytown to help Monty practice for his first test. Derrick S., Kendra V., Luz M., and Crystal C. did an amazing job learning and memorizing drills and commands to make sure Monty was on the right path. Finally, it was test day and Monty passed with flying colors! Monty is officially a certified therapy dog, and that wouldn't have happened without the people in the Tarrytown Program who gave their support to him. Often times, support is a two-way street.