New Queens Program Prepares High School Students for Adulthood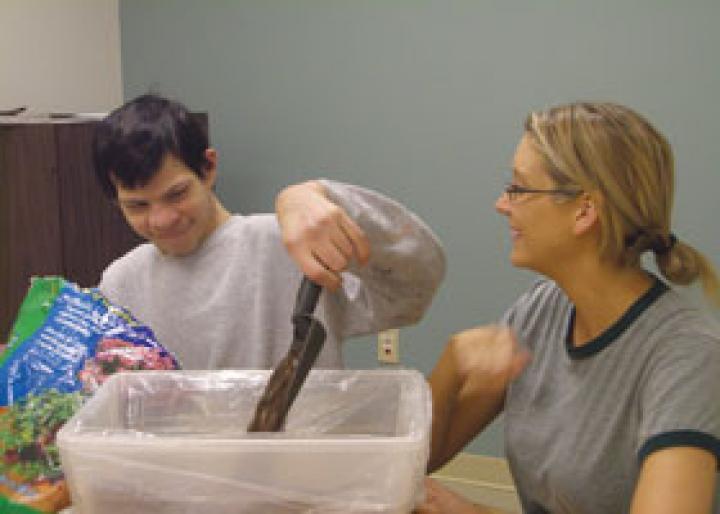 As spring approaches, teenagers will be graduating from high school, eager to start their lives as adults. The transition can be difficult, especially for young adults with developmental disabilities. Fortunately the YAI Network's Queens Day Services program has begun a unique arrangement with the Queens Occupational Training Center, one of the largest high schools for students with developmental disabilities in the borough.
In December 2009, several high school students with disabilities and their teachers began participating in the Getting Ready for Adult Day Services (GRADS) program, learning with and from participants in YAI's Astoria Day Services Program at volunteer sites.
"Students with disabilities can benefit from learning travel, clerical, food service and other skills," said Mary Knox, Coordinator of Clinical Support Services for Queens Day Services.
Working with the school, Mary and Joy Schumacher, Senior Supervisor of Program Resource, began setting up classrooms to replicate some of the YAI volunteer sites. Now 10 classes are involved in taking a weekly field trip to Astoria to work with participants and staff in community service activities.
Astoria Day participants are helping the students adjust and are even giving some tips to the teachers! The teachers couldn't be happier with the progress their students are making.
"Students are engaged, taking pride in their work and feel productive," Joy said.
Learn more about supporting this and other YAI Network programs!