Volunteer Profile: Derreck Johnson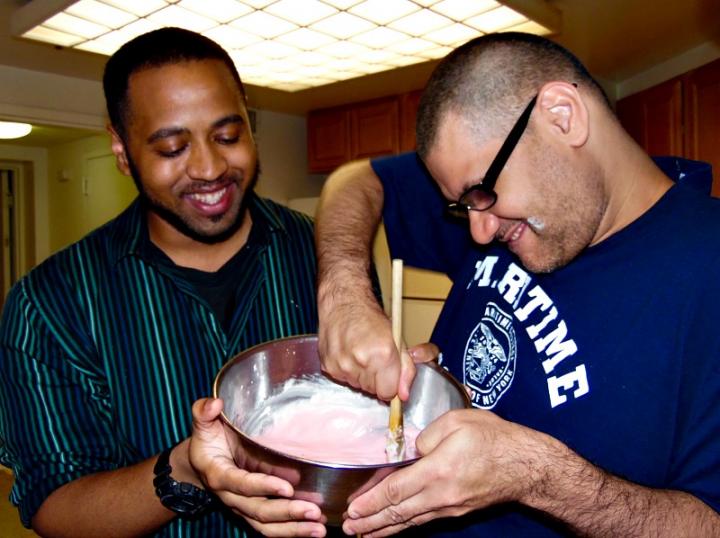 Meet Derreck Johnson, one of
YAI's wonderful volunteers
! Originally from the Bahamas, Derreck is 27 years old and holds a master's in psychology from NYU. He discovered YAI by chance — while walking down the street one day, he saw a pamphlet in a window and decided to walk in on a whim. After filling out an application, completing interviews, and clearing background checks, he was able to join the YAI team! Nine months later, Derreck continues to enrich the lives of people who live in YAI's Ames North and South residences with his abundant passion, creativity, and positive energy.
Volunteering has given Derreck the chance to think outside the box. Each week, the Ames North kitchen bustles with excitement as he leads a baking group, following recipes for carrot cake, cookies, brownies, and peanut brittle … all from scratch! For the residents, learning about baking has produced more than just tasty treats. Dawn Kinley, a Senior Residential Supervisor at Ames North, has seen the joy that Derreck's group has brought the residents.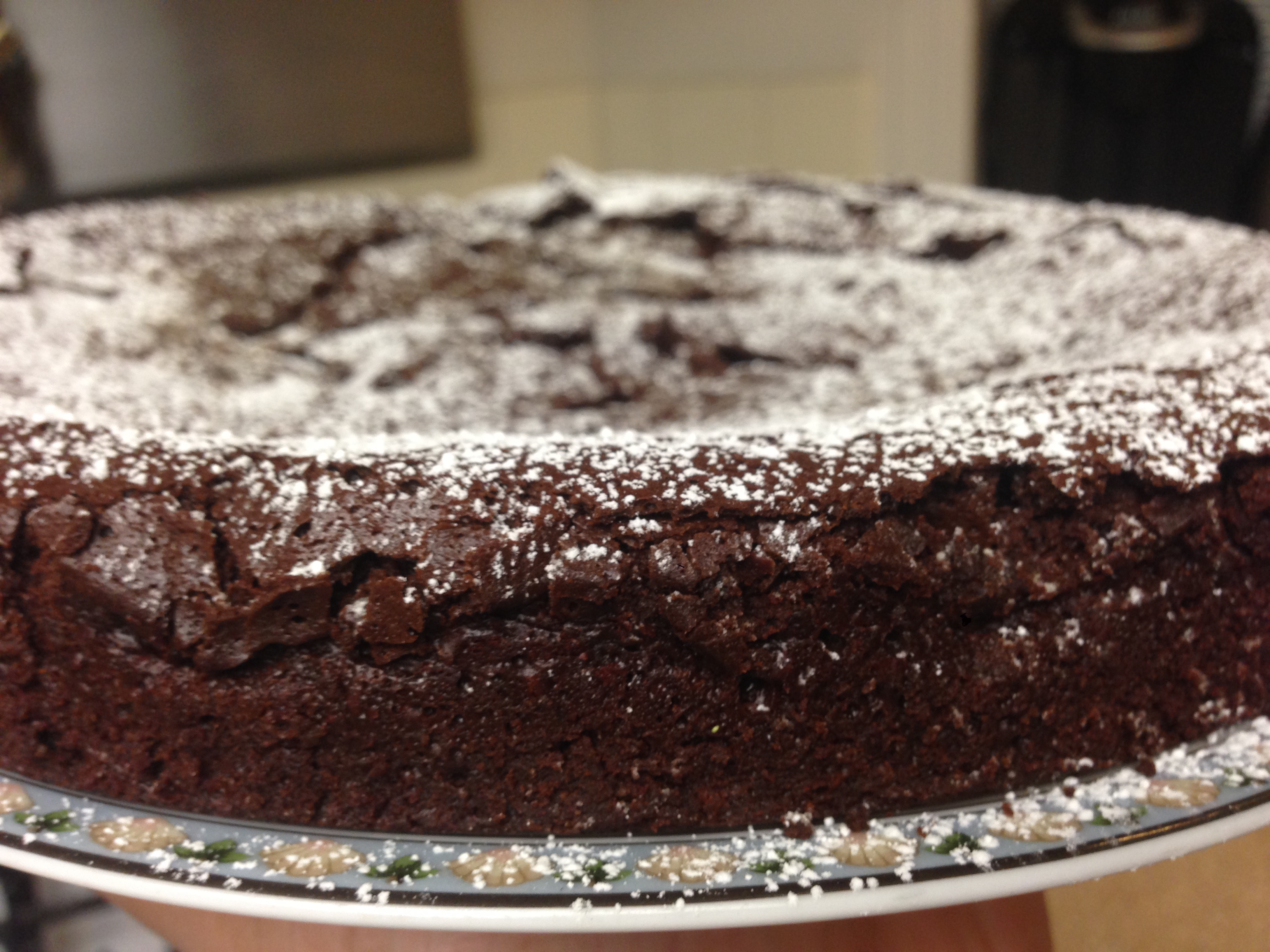 Chocolate Cake made by: Residents of Ames North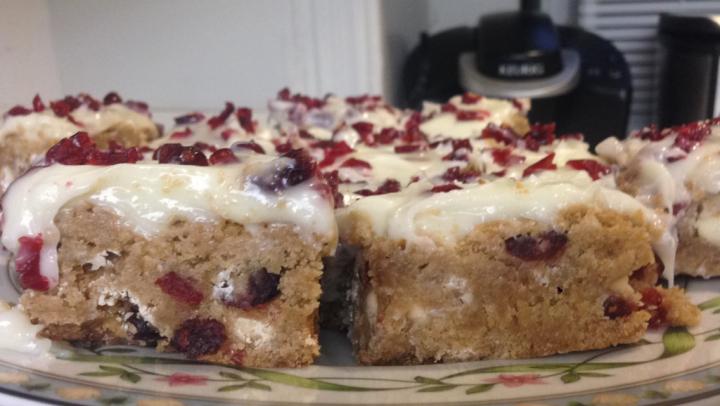 White Chocolate Raspberry Blondies made by: Residents of Ames North
"On a Friday evening when there weren't many people around, one of our housemates (who is usually pretty quiet) walked upstairs, carrying a cake that he had made with the baking group," Dawn said. "With a huge smile on his face, he proclaimed, 'Look what I did.' He was so proud of himself and it was Derreck who helped him get there."


Volunteering has created countless memories for Derreck. From taking residents tuxedo shopping for their annual Spring Fling dance, to giving advice about how to ask someone out on a date, he has built lasting relationships based on trust and mutual respect. 


"Derreck is the ideal volunteer. He's team-oriented, dependable, adaptive, and genuinely cares about the people that we support," says Michelle Israel, Senior Residential Coordinator. 


"This experience has been great, and so fulfilling," Derreck says "I've learned about the people we support as individuals. Seeing their talents, interests, and personalities. I now see beyond the disability to the capable adults that they are. If I could inform people who don't know much about the people YAI supports, I would say that people with disabilities are human beings. There shouldn't be any sort of barrier. This comes from having an open mind and an open heart."