Wendy's Journey to YAI Employment!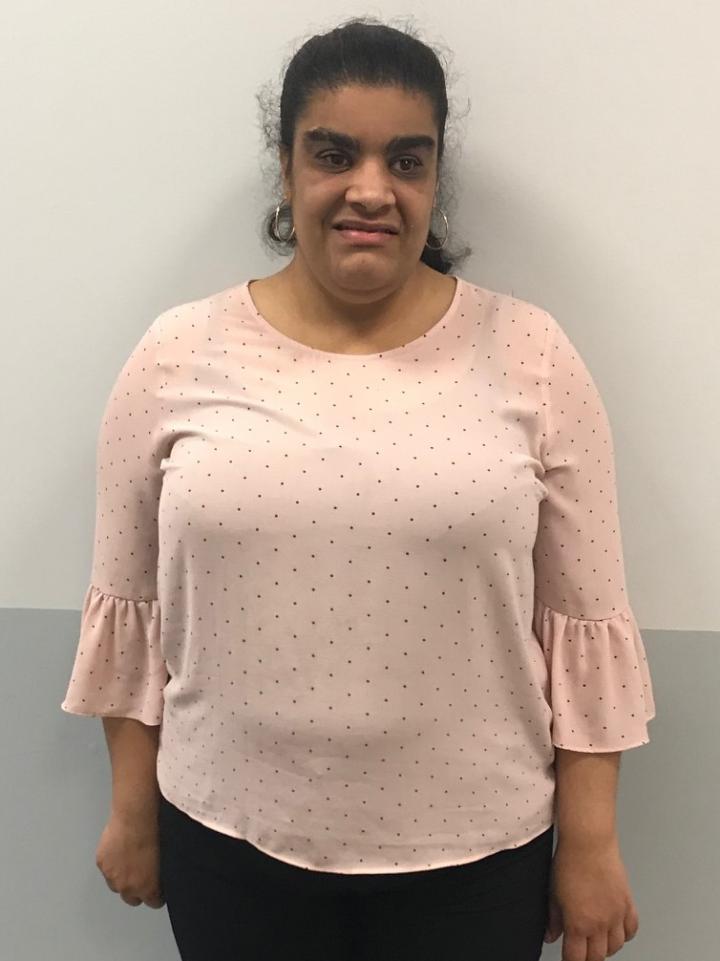 Back in 2015, Wendy L. began her journey toward employment. DSP Lorraine Myers and Supervisor Petal Morris worked with Wendy to procure an internship at CVS. After successfully completing the interview and hiring process, Wendy's internship lasted from January 2016 through June 2016. At the end of her internship, she was interviewed again and was hired as a stock clerk! 
After this accomplishment, Wendy set her sights on her next goal. She asked staffers Siddiqua Alleyne and Licha Leonce to be her change agents and support her as she worked toward getting a job with different responsibilities. When a part time receptionist position became available at the Kew Gardens Center for Specialty Therapy, it seemed like the perfect fit! Wendy would be buzzing in patients and visitors, answering phones, communicating with clinicians, and performing other clerical tasks as needed.
After filling out an online application with the assistance of her mother, Wendy began volunteering at the clinic in the mornings, opening the door for patients and her coworkers before clinic staff arrived. Her dedication and enthusiasm were rewarded and she got the job! During her hiring process she was supported by Arouge Gulzar, Employment Training Specialist, who sat in with her at trainings and also helped her with all hiring paperwork. 
Wendy's official start as a part time clinic receptionist was September 2017. Since then, her team (Wendy, program supervisors, Wendy's change agents, and clinic staff) came up with a plan so that she could receive additional training to become even more comfortable working at the clinic. Wendy has been enjoying her new job so much that now, as of January, she volunteers at the clinic on Tuesdays and Wednesdays in addition to her paid position on Saturdays. If you happen to be near Kew Gardens, stop by and say "hi"!