A Wonderful Trip on a Cruise
This was my first time on a cruise with YAI Leisure Trax, as well as my first time traveling to the Bahamas. I was very excited about the trip.
1st Day:
Once we reached the cruise ship, I thought it was beautiful. I had a good time on my first day on the ship. We had our first meal together, and later that night we went to a show in the ship's Stardust Theatre called "Welcome Aboard Variety Show." I liked the show. My favorite part of the show was the Latin music.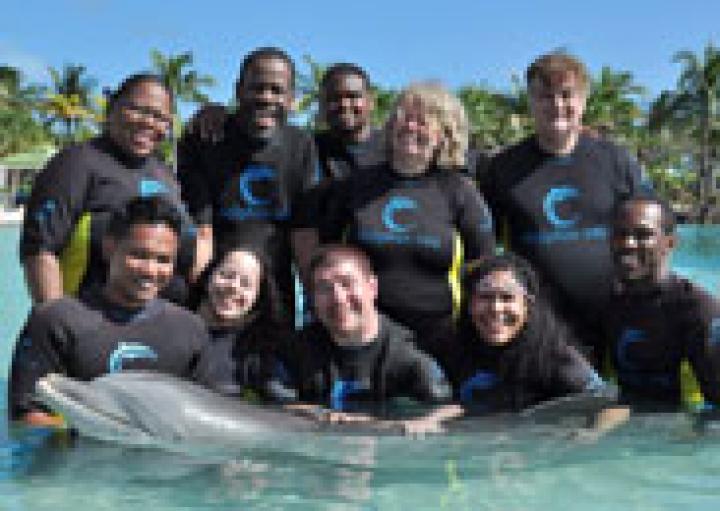 2nd Day:
We woke up early and had breakfast as a group. I liked the food. I also really liked that we ate all meals together as a group. Later in the day we all went to a Family Feud-style game show and some of the guys (Rafael, Melinda, Jean-Michael, Colleen, Jennifer, and John) were picked to play. I was very happy to watch them play, and was proud that they almost won the game. Later that night we all attended a '70s party on the cruise, with a live band playing. The party was excellent, and I had a great time. I danced with friends from YAI and others on the ship.  We did the YMCA dance, and that was fun. A few people complimented my dancing. 
3rd Day:
We got to Florida, and went to Universal Studios in Orlando and I loved it. I got to shop for some souvenirs in the Wizarding World of Harry Potter. As an entire group we all watched an "Adventures of Sinbad" live show. My favorite part of the day was riding on the Incredible Hulk roller coaster, and I was not even scared.
4th Day:
Today we got to our first island in the Bahamas. It was called Great Stirrup Cay. I later learned that the island was owned by the cruise ship. I spent the day at the beach mostly relaxing. But I did ride down the 40-foot high slide, two times, and liked it very much. I was not scared to slide down it at all. I think I got a nice tan while at the beach. I did go into the beautiful blue water, but just once. The water in the Bahamas is much cleaner, much bluer, and definitely warmer than the waters at the beaches in New York. The ride on a small ferry ship from the cruise ship to the beach was a very bumpy ride, and I had to hold on tight.
5th Day: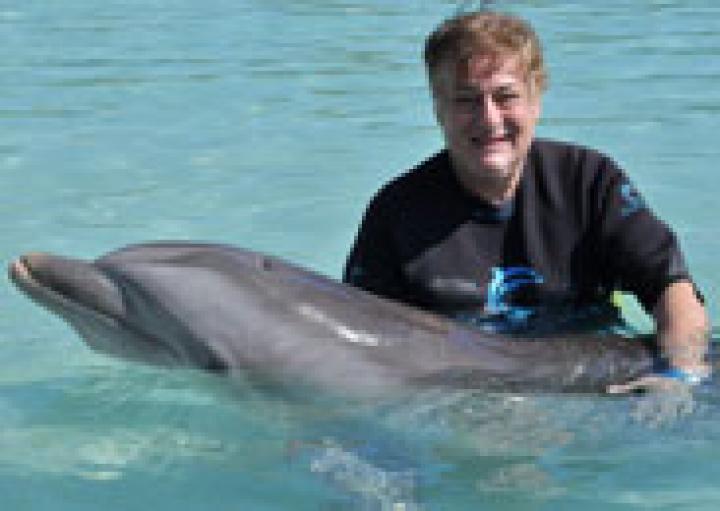 When I woke up in the morning we had already reached the island of Nassau.I got to touch a dolphin, named Kelly. We got to pet her on the back, the stomach, and touch her fins, and tail. The best part with the dolphin was that I got to kiss her. I learned that Kelly was saved from Mississippi during the Hurricane Katrina tragedy. She was able to give birth to two baby dolphins. And Kelly the dolphin was 38-years-old.
Later that day we went to an aquarium. We saw so many different animals that lived in the water. I got to see two huge sting rays, giant lobsters, giant turtles, very big fish, and even some small sharks. It was a great day. I never had been that close to a dolphin, and that made it an unforgettable day. This was easily my favorite day of all, and I would love to do it again.