YAI's Allen Cohen Scholarship Keeps a Beloved Legacy Alive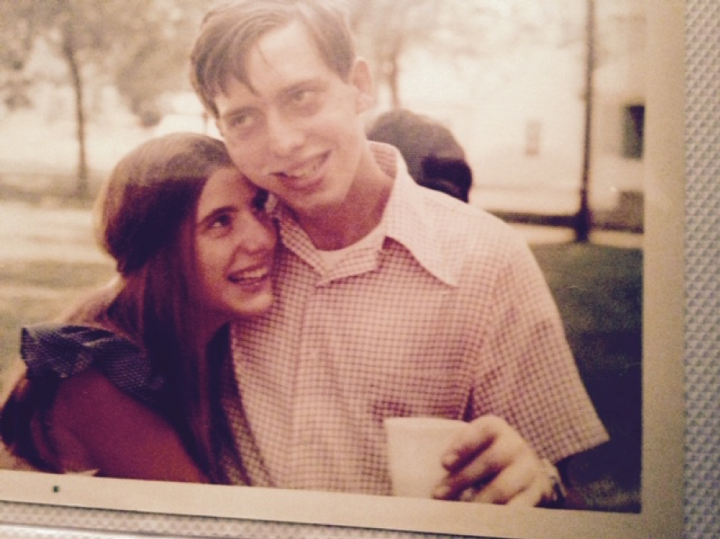 For Allen Cohen, YAI wasn't just a place where he received support, it was a place where he found a second family and left a lasting legacy in the field of intellectual and developmental disabilities (I/DD). 
"When Allen first came to YAI, there was still a lot of stigma surrounding people with I/DD," said Bonnie Cohen, Allen's younger sister. "But YAI saw his potential and he thrived because of it."
According to Cohen, her brother's infectious charm made him exceptionally popular among the agency's direct support professionals and laid the foundation for a lifelong relationship between the organization and the Cohen family.
"When Allen had his first heart attack, the people who got to him first were YAI staff," she said. "They mobilized with no questions asked and were right there beside him in the hospital. They made him feel safe and understood through all the conversations with the doctors. Then, as he recovered, they supported him through his return home and helped him get back to work."
When Allen passed away in 2014, Cohen sought a way to honor her brother's legacy while recognizing the direct support professionals that had changed his life for the better.
"I wanted to create a living memorial for him," she said. "So, in 2015, I started the Allen Cohen Scholarship to show our appreciation for the people who mattered to him and enabled him to thrive. Moreover, I wanted to recognize those front-line staff who truly embody the future of the I/DD field."
On August 1, YAI's CEO George Contos surprised employees Lauren Casasanta and Krystal Parker with the news that they had been chosen as this year's scholarship recipients.
"When I found out that I'd gotten the Allen Cohen Scholarship, I was so honored," said Casasanta, Assistant Behavior Intervention Specialist at YAI. "Between working and going to school full time, it can be difficult, but I've never given up on myself or the people I support. It feels amazing to be acknowledged for that."
Currently, Casasanta is earning a graduate degree in mental health counseling at Pace University. One of her goals is to integrate new and emerging techniques and technologies to help those with I/DD live up to their full potential. 
"Technology is something that's bringing big changes to the field — especially those on the autism spectrum who use things like iPads and other devices to communicate," she said. "I think when some community members first meet someone with impaired communication skills, they struggle to find common ground. But with technology, we can help those with autism and other disabilities build enough rapport to create meaningful relationships."
Helping people with I/DD build relationships and integrate into the community on their own terms is a dream that is shared by fellow scholarship recipient Parker.
"Allen's story really inspired me because he broke a lot of barriers so he could live more independently," said Parker, a Direct Support Professional at YAI. "I wanted to learn to be a life coach so I could help people with I/DD live more independent and happy lives. Getting this scholarship confirmed that I'm on the right path."
Parker, who will attend Columbia University's School of Social Work in the fall, added that, as the field becomes more sophisticated, she sees a growing demand for services that directly address the I/DD community's mental wellbeing. 
"Columbia is just the start of my journey toward becoming a licensed psychotherapist and life coach," she said. "This way, I won't just help people achieve independence, but I'll be able to give people with I/DD — who are especially vulnerable to mental health issues — the best therapeutic tools we have so they can be healthy in every way."
Cohen said that she plans to give the scholarship for many years to come, adding that she finds tremendous joy encouraging careers in I/DD that are inspired by her brother's legacy.
"After Allen died, I had a lot of time to think about all the wonderful things he brought to my life," she said. "I can't imagine who I would be if not for him."