YAI Receives Employer Partner of the Year Award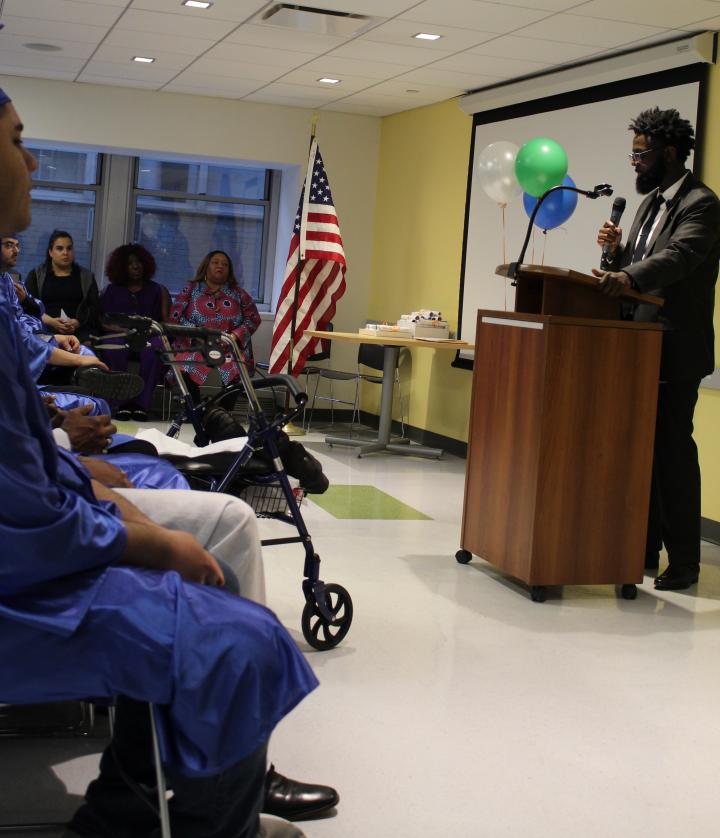 Last Thursday, Ja-Mel Johnson, a YAI Human Resources Generalist, accepted an award from the Institute for Career Development (ICD) recognizing YAI as its Employer Partner of the Year.
Every year, the organization, which provides job training and placement to people with I/DD and other barriers to employment, holds a graduation ceremony for students who have completed the organization's Building Maintenance, Human Services Assistant, Early Child Care Worker, and Office Technologies training programs. During the ceremony, the ICD recognizes employers who have taken great strides to help people with I/DD and other challenges achieve economic independence.
Since his arrival at YAI in June 2018, Ja-Mel has worked closely with ICD to set up monthly interview practice sessions and to reinstate YAI as an internship site where ICD's Human Service Assistant (HSA) graduates could gain hands-on experience in the field. Less than a month after Ja-mel's most recent interview preparation session, two HSA graduates were hired full time.
"Like ICD, YAI has one mission and that is to transform lives," Ja-mel said as he accepted the award. "The fact that we share this mission makes our partnership strong. ICD wants to see all of you succeed. YAI wants to see all of you succeed."
We are honored to accept this award from the ICD. Most of all, we are so grateful to Ja-mel for all his hard work in making it possible.