Share
In the 17 years that Justin Parker has worked at YAI, he's come to understand the value of services the nonprofit provides to people with intellectual and developmental disabilities (I/DD), and how without them, many would be left to fend for themselves while grappling with their mental health.
As a psychotherapist at YAI's Center for Specialty Therapy, Parker knows first-hand the effect the pandemic has had on this vulnerable population. Adults with disabilities report experiencing frequent mental distress almost five times as often as those without disabilities, according to the CDC. When COVID-19 hit last year, people with I/DD dealt with disconnection, disrupted routines, and diminished health and social services that greatly influenced both their physical and mental wellbeing. 
"The uncertainty of when services would return last year was very overwhelming for them, I could see their health deteriorating," said Parker. "As much as we tried with Zoom therapy and problem-solved to help them cope, I could just see the isolation went up, the hygiene got worse, their weight went up, and many became anxious more, and frustrated."
To help stop the virus's spread, YAI had to temporarily shutter most of its 300 programs in March of 2020, with the exception of residential programs. This included day habilitations in New York City, Long Island, and the Hudson Valley that support 1,400 people. Employment services were paused, affecting 400 job holders and seekers. Other programs were converted to all-remote formats, forcing many who depend on structure and consistency to pivot from in-person services to a whole new online platform.
Image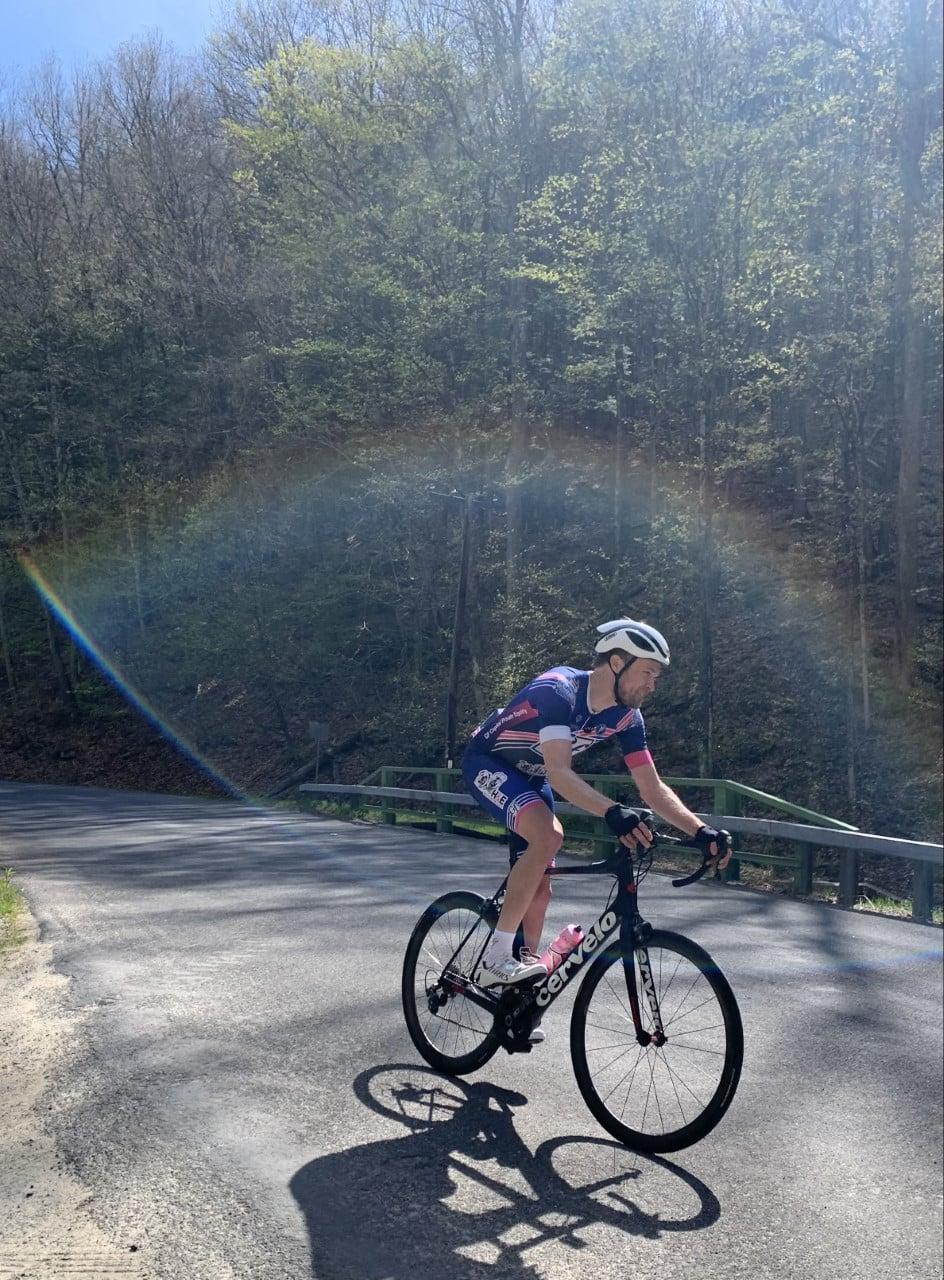 The bleak weeks and months that followed saw the YAI clinical team deal with challenges only exacerbated by distance. They now needed to rely on telehealth to gain access to their clients and provide therapy. Crisis intervention had to be approached in a new way, with Parker and his team relying more on caregivers to help them intervene and manage.
"Depression for some people went up quite a bit, and so did suicidal ideation," Parker recalled. "Being remote we had to figure out how to intervene and how to help them get to the hospital if they needed to before they hurt themselves."
Seeing his patients' struggles is what motivated Parker to take part in "Everesting" - an endurance bike ride he embarked on to help raise vital funds for YAI's Central Park Challenge, one of the largest fundraising events in New York that celebrates people with I/DD. Parker "everested" on May 2 with his cycling team, GF Capital, climbing 29,032 feet—a feat that took him an entire day, about 11 hours, to complete. In the end, Parker exceeded his fundraising goals and raised close to $3,700 for YAI.
Members of Parker's GF Capital team not only donated to Parker's fundraising page but actively sought to educate themselves about the population YAI serves. 
"He has opened up my eyes to the fact that people with disabilities are able to get support," said Simon Khalif, one of Parker's GF Capital riding mates. "You view this group as outsiders and it's hard to envision what goes on in their day to day lives. But Justin showed me that there are people out there who care."
It was Parker, Khalif said, who encouraged discourse amongst his teammates about people with disabilities, a topic he admits he never gave much thought to beforehand. During the team's long bike rides, Parker was known to take the lead in discussions, showing empathy and patience to his fellow riders as they logged hundreds of miles while engaging in conversations about I/DD.
"Justin's done an amazing job with our team," Khalif said. "He's taught me how to identify people using the right names...the words I now use and the way I think about people with disabilities is all because of Justin." The 'R' word is one example. "Instead of just saying, 'don't say the 'R' word,' Justin very patiently, over the course of a year, explained the implications of using the word and alternatives you should be using. I just stopped using it...it's just rooted in my subconscious now," Khalif explained.
This is a substantial win for a population that continues to face discrimination and other setbacks as it emerges from the pandemic.
"I think this whole experience is going to build so much resilience in everyone, from the staff to the people we support," Parker said. "I tell them, 'You overcame the pandemic; you can now do anything.'
Photo credit (top image): James Farrell