Share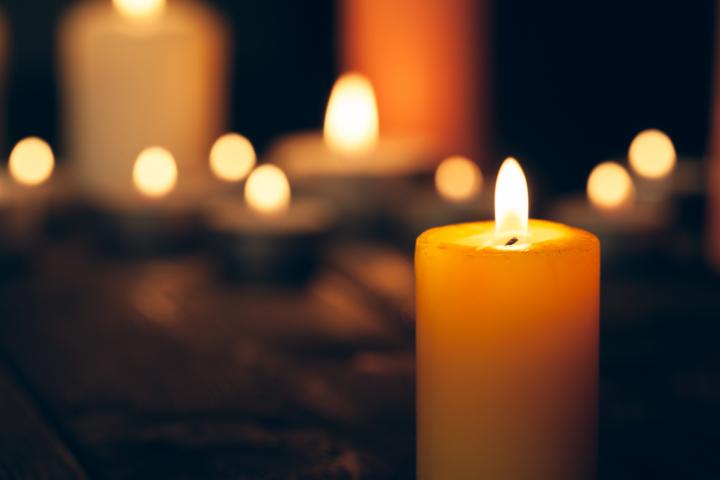 No more hugs or visits from loved ones. A total disruption of daily activities. Housemates who left and will never come back. These are just a few of the difficult changes that people with intellectual and developmental disabilities (I/DD) supported by YAI are experiencing through the coronavirus pandemic.
YAI staff are making special efforts to address the needs of the people they care for by encouraging them to express their feelings and learn new skills to cope with death and stay-at-home orders. Staffers are rising to the demands of the health crisis with dedication despite grieving the deaths of two colleagues and some of their own family members from COVID-19.
"Everyone's grieving," says Betsy Williams, YAI's Director of Psychology. "Staff members are experiencing losses in their lives, both personal and at work, as well as the responsibility of being a positive role model during an uncertain time."
Grief has taken many forms during the pandemic. Most everyone is experiencing some form of loss, whether it is the death of loved ones or the disruption of daily life. That sorrow is compounded when combined with the fear and uncertainty about catching the virus and passing it on to others.
"As an agency, we've made it a priority to help our staff feel safe and supported through these challenging times so they can offer emotional support to others," says Williams, who regularly holds video meetings with her team so they can share their experiences.
"I admire them for the challenges they're dealing with and their ability to come in to work every day," she says. "They're amazing human beings and need to be celebrated."
Adapting to the rapid changes brought on by the pandemic has been challenging for the YAI frontline staff as well as program participants.
"It's a shared crisis," says Connie Senior, YAI's Assistant Clinical Director of Training, who leads a weekly meeting for the organization's grief support team. "Our staff is experiencing many of the same things that program residents are going through."
With YAI day programs canceled and residents forced to remain inside, some program participants are enduring the deaths of family members or people they have lived with for many years while all are grieving the loss of their routines.
"For the people we support, routines like participating in programs or volunteer activities helps them make sense of their days and being productive adds to their sense of personhood," says Senior.
Senior says that for people with lower levels of cognitive ability, it can be challenging to help them understand that quarantine is not a punishment. For program participants who are usually able to travel independently through their communities during the day, the shelter-in-place order has led to a sense of helplessness. Others who were just getting used to shaking hands are now being told they must stay away from touching people.
"It's a whole learning curve for everyone," she says. "We encourage staff to focus on the feelings of the people they're supporting, allowing space for them to express fear, anger or sadness."
In her YAI staff trainings, Senior also tackles the challenge of how they can help program participants process the finality of death depending on the nature of their disability – whether it's using a photo of a coffin for people on the autism spectrum who think more concretely or holding a type of memorial by having people tell an empty chair how they felt about a person who is no longer alive.
Breaking the news of someone's death sometimes has meant doing it by video to respect the quarantine, either through one-on-one communication or in groups depending on individual needs. While the YAI community is used to hugging in person, Williams says staff has been encouraging program participants to hug a pillow or blow kisses caught by staff via computer.
"It's stimulating our creativity and elevated the importance of rituals and routine in the grieving process," she says. Williams recently created a new memorial page on YAI's internal intranet page to celebrate the lives of staff members and program participants who have died in the pandemic and help the rest of the community through its grief.
One of the biggest challenges for YAI staff members, according to Williams, has been to put some people showing symptoms of COVID-19 into ambulances or take others to the emergency room where they were forced to leave them after they tested positive and never see them again.
"We never would have left these people alone in normal times," she says.
One of the lessons learned from the pandemic, says Williams, is the need for a written description of each program participant available if they are sent to the hospital so medical professionals understand their personal characteristics such as how they respond to pain or interact with strangers.
Williams said those types of descriptions would help to avoid the misperceptions that surround people with developmental disabilities, which were evident when a YAI program participant with good language abilities was recently hospitalized with COVID-19 and never spoke a word to medical staff before he was put on a ventilator. Later, when he was recovering in a rehabilitation facility, he had a FaceTime call with his wife and YAI staff who asked him why he had not spoken for weeks. "I've been too scared," he said.
That trauma around the rapid changes brought on by the pandemic can be seen among program participants with tactile sensitivity who can't tolerate wearing masks or those who are frustrated by not being able to understand staff members who have their mouths covered. And as YAI staff begin preparing program participants for emerging from sheltering in place, social distancing will be difficult for many of them.
Yet, with all of the challenges facing program participants, Williams says she hasn't noticed much of a spike in maladaptive behaviors.
"Individuals with disabilities are the most resilient people on earth because they've dealt with traumatic events throughout their lives," she says. "No one has gone through more loss than people with disabilities."