Share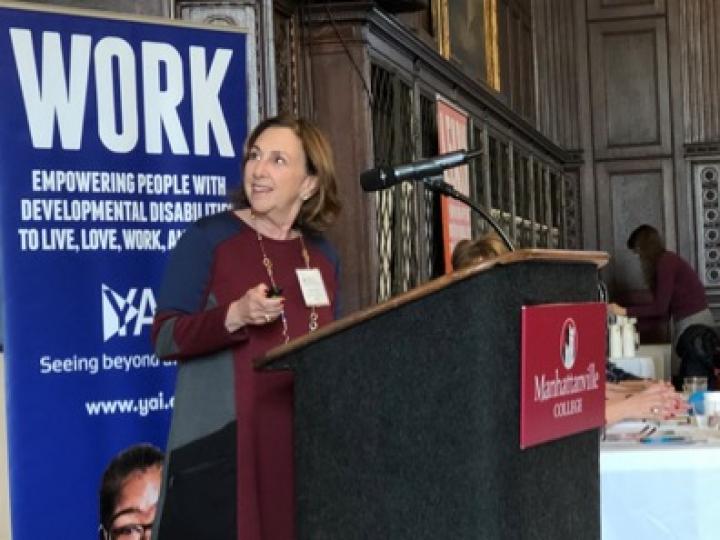 On November 15, YAI hosted its third annual Hudson Valley Autism Conference, drawing more than 200 people from across the region who came to learn more about the challenges and opportunities that adults with autism encounter in their everyday lives.
Held at historic Reid Castle in Purchase, New York, and featuring 13 panels and break-out sessions led by experts, employers, and self advocates, this year's conference centered on one of the autism community's biggest concerns: employment. According to a 2015 study by the A.J. Drexel Autism Institute, just 58 percent of adults with autism are employed in the United States — a rate far lower than many of their same-age peers with other intellectual and developmental disabilities who have equivalent levels of education and training.
Driven by this reality and concern for her own daughter's prospects, conference committee member and speaker Marjorie Madfis founded a nonprofit that provides job readiness training to young women on the autism spectrum in New York's Hudson Valley region. Since 2013, Yes She Can's team of coaches, psychologists, and social workers have helped young women with autism develop transferable job skills that enable them to compete in the workforce.
"There are many young people with autism who, despite their social challenges, can still function in the neurotypical world," Madfis said, addressing the audience. "Then there are those who need a little more support. They may be stuck in programs where there's no room for growth and development, but, with some help, can be integrated into the working world and find success."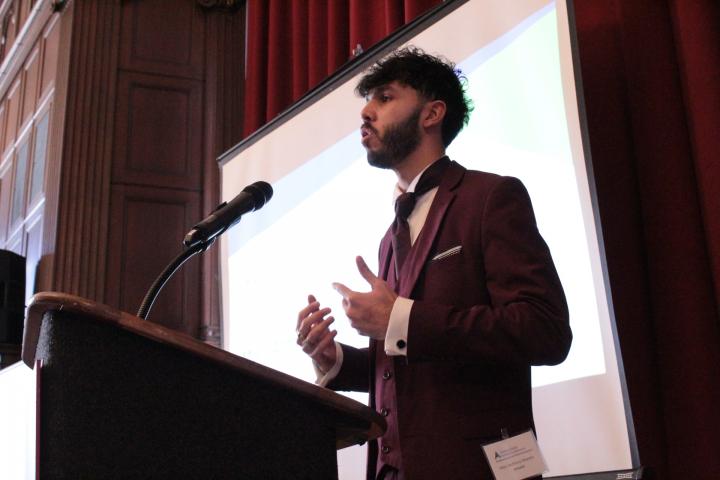 In addition to panels led by Madfis and others that focused on helping people with autism navigate the social intricacies of finding and maintaining work, others addressed the need for change within organizations that often pass on otherwise qualified candidates simply because they had autism.
"For people with autism, an otherwise great job interview can go wrong if they fail to make eye contact or pick up on an indirect social cue," said keynote speaker Marcia Scheiner, President and Founder of Integrate Autism Employment Advisors. "We wanted to bridge this gap and show employers how they could tap into this tremendously talented pool of candidates."
For the last nine years, Integrate Autism Employment Advisors has helped employers like Warner Brothers, Prudential Insurance, Deutsche Bank, and Shopify recognize the value of neuro-diverse talent and implement autism hiring programs. Scheiner noted that, since launching these autism hiring initiatives, the companies have increased their productivity, decreased staff turnover, and improved employee engagement.
While many employers have begun to discover the benefits of hiring people on the autism spectrum, the conference's self-advocate panelists pointed out that there is still a lot of progress to be made.
"Many of us still live in fear of being misunderstood, so we try to hide our autism," said Michael Gilberg, a disability rights attorney and self advocate. "At work, I've had people say to me: 'Why aren't you like Temple Grandin?' To which I say: 'Well, because I'm not Temple Grandin. I'm me.'"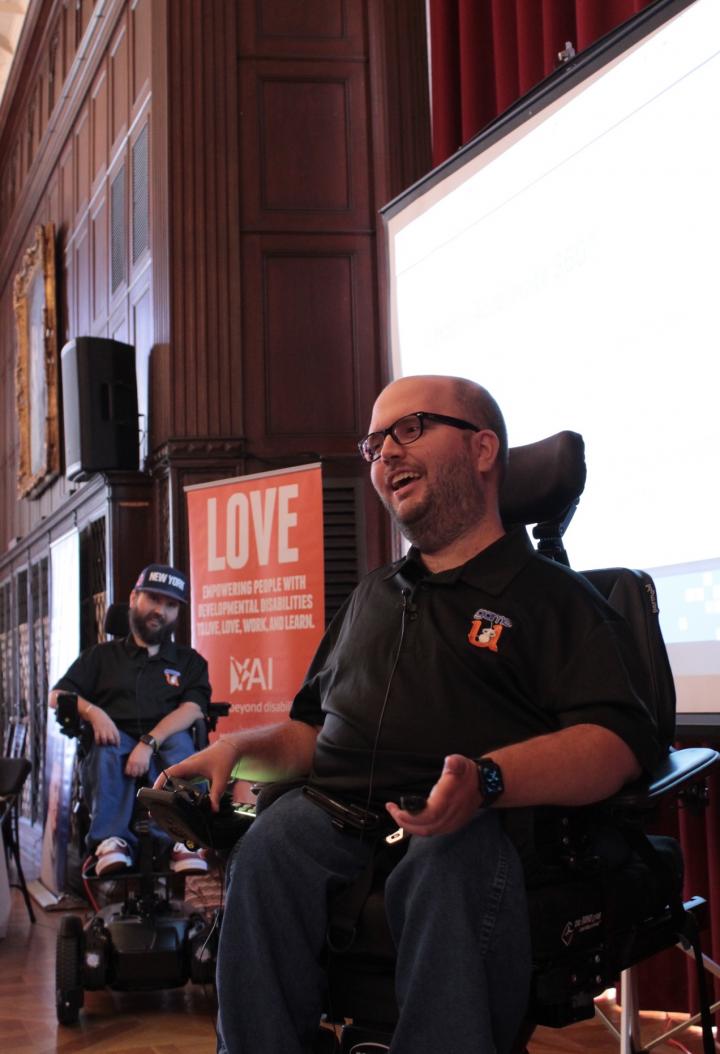 Gilberg, who received this year's Hudson Valley Autism Conference Life Changer award, added that he feels a deep responsibility to combat misconceptions about autism by educating others and advocating for the rights of adults and children on the spectrum so they can access the services they need to advance in their education and their careers.
For Judith Bailey-Hung, conference committee member and YAI's Behavior Intervention Coordinator for the agency's Hudson Valley, Bronx, and Manhattan regions, centering the perspectives of Gilberg and other self advocates is key to the Hudson Valley Autism Conference's ongoing success.
"We have to listen to self advocates, because they're the true experts," Bailey-Hung said. "Since they are the only ones who can really speak to what they need, we make sure they're included at every step. By doing so, we ensure that we give families and other attendees the best and most up-to-date information we have when it comes to supporting people with autism."