Preschool
3-5 Years
Manhattan Star Academy's preschool offers children aged 3 to 5 years a comprehensive menu of physical and mental stimulation, interactivity, and specialized therapy that prepares them to succeed in traditional and special education elementary programs.
Submit Inquiry
Lower School
5-12 Years
The Lower School at Manhattan Star Academy opened in 2010 to support children aged 5 to 12 years with global developmental delays, autism spectrum disorder, speech and language delays, and neurodevelopmental disabilities. It has gained a reputation for customized learning programs that promote independence, self-confidence, and life skills.
Learn More
Upper School
12-21 Years
The Upper School opened in 2019 to encourage continued progress for students aged 12 through 21. Each student in the Upper School has a unique education plan that prepares them for greater independence. Classroom learning and therapy are blended with exercises that build life skills, community engagement, and readiness for the world outside of MSA.
Learn More
Tour the Preschool
Located on the Upper West Side, our Preschool has been architecturally designed for students with special needs. Calming colors, sensory tiles and dimmed lighting make for an educational setting that limits distractions and nurtures growth and independence.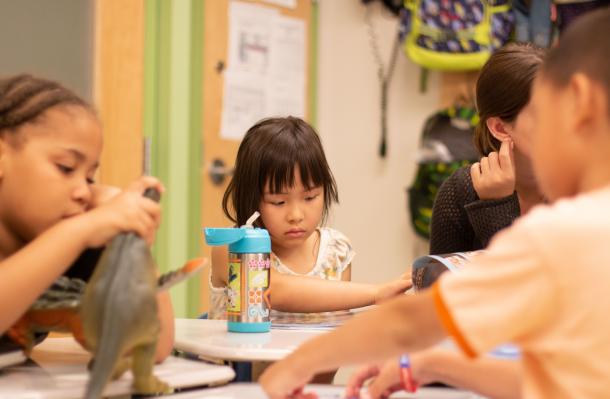 Manhattan Star Academy's preschool supports children with special needs ages 3 to 5 years. We offer a full range of therapeutic services including Speech, Occupational, Physical Therapies and Counseling services. Our play-based/language-based curriculums support our students with global developmental delays in a supportive and nurturing environment. 
Donate to Manhattan Star Academy
Gifts to Manhattan Star Academy enrich every element of the school, from new classroom technology to advanced curricular and therapeutic tools that further students' aspirations. Fully tax-deductible donations also defray new costs associated with keeping students and staff safe from COVID-19.