Preschool
3-5 Years
Manhattan Star Academy's preschool offers children aged 3 to 5 years a comprehensive menu of physical and mental stimulation, interactivity, and specialized therapy that prepares them to succeed in traditional and special education elementary programs.
Learn More
Lower School
5-12 Years
The Lower School at Manhattan Star Academy opened in 2010 to support children aged 5 to 12 years with global developmental delays, autism spectrum disorder, speech and language delays, and neurodevelopmental disabilities. It has gained a reputation for customized learning programs that promote independence, self-confidence, and life skills.
Learn More
Upper School
12-21 Years
The Upper School opened in 2019 to encourage continued progress for students aged 12 through 21. Each student in the Upper School has a unique education plan that prepares them for greater independence. Classroom learning and therapy are blended with exercises that build life skills, community engagement, and readiness for the world outside of MSA.
Submit Inquiry
Tour the Upper School
Manhattan Star Academy is open for in-person visits and open houses. But you can begin your journey by watching this short preview of our Upper School. Though the schools are housed in separate buildings, our facilities are an easy one-minute walk apart. Used the arrows on the top right of the video to turn things around.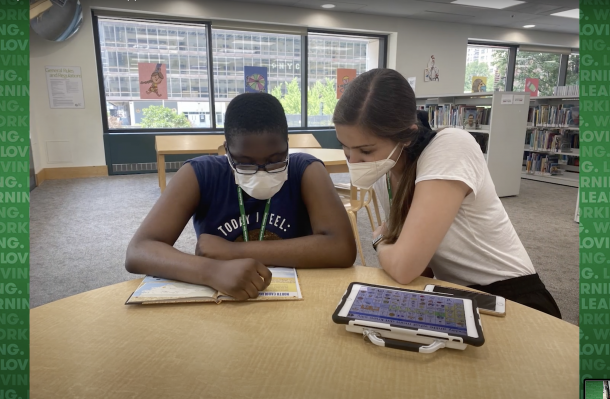 MSA's Upper School creates a foundation for independence from the start. As professionals with many years leading special education programs, we understand that every student is different. That means they learn differently, communicate differently, and react to the world around them differently. The Lower School works to identify how those differences can support, not hinder, an individual learning plan.
In addition to work in the classroom, every student in the Lower School receives these specialized services, most in a one-on-one environment:
Speech and Language Therapy
Feeding Therapy
Occupational Therapy
Physical Therapy
Counseling
Vision Services
Hearing Services
Adaptive Physical Education
Art Therapy
Music Therapy
Yoga
Cooking 
Social Skills
Community Exploration
Donate to Manhattan Star Academy
Gifts to Manhattan Star Academy enrich every element of the school, from new classroom technology to advanced curricular and therapeutic tools that further students' aspirations. Fully tax-deductible donations also defray new costs associated with keeping students and staff safe from COVID-19.