Community & Family Services
YAI's Community and Family Services (CFS) Department encompasses a wide range of essential and engaging in-home and community based programs and services including: Community Habilitation, Respite and Recreation, Camping and Travel, NY START, YAI LINK (which connects people to services), Family Support Services, and Volunteer Services. These programs and services support, engage, and empower both people with I/DD and their parents and caregivers to lead full, productive, and satisfying lives in their communities. 
---
FAQs
Our services are funded by a wide variety of sources including NYS OPWDD, NYC DOHMH, HCBS Medicaid Waiver, NYC Council, and private foundation funding. We also have programs that are private pay. It's best to call YAI LINK at 212.273.6182 for more information, or visit www.yai.org/link 
Services can be funded a number of different ways and the eligibility requirements can vary, as can availability. It is best to contact YAI LINK at 212.273.6182 or by email at link [at] yai.org to get started. You can also take our "Am I Eligible" Survey.
CFS provides services in people's homes, in the community, and at a variety of YAI locations throughout NYC.
CFS provides a wide variety of training, education, support groups, and reimbursement programs to parents and caregivers. We also provide free workshops, run an annual Latino Conference to support Spanish speaking parents and caregivers, as well as provide an annual NYC Autism Conference. 
Yes, YAI is always looking for people who share our mission of providing quality services for people with disabilities and their families. In addition, our management team is committed to supporting our staff in developing their skills, creating opportunities for advancement and long-lasting, rewarding careers at YAI, with flexible schedules and great benefits. You can see all of our current opportunities on our careers page.
Yes, YAI provides opportunities for people to volunteer. We can work with people individually to assess areas of interest and will work to tailor the experience to meet each person's desires. Please visit yai.org/volunteer for more information.
Thank you for considering making a financial gift to support YAI's mission and services. Your generosity helps ensure the people we support continue to receive the customized services they need, and are able to live life on their terms. There are a number of ways you can give; please visit yai.org/give or call 212.273.6350 for more information.
---
Read a true story that embodies the amazing things that are happening in Community & Family Services every day. 
---
A Win from Project Intervene…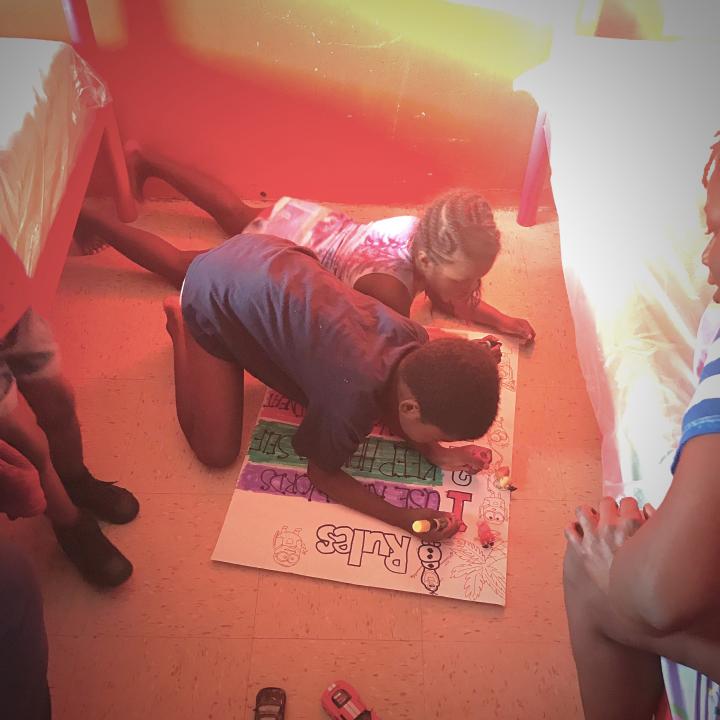 My name is Antoinette Bonafede and I am an Assistant BIS (Behavior Intervention Specialist) for Project Intervene, where we provide at-home behavior management and train parents on different techniques to approach challenging behaviors in New York City. Part of my position also includes coming up with behavior plans in tandem with parents to facilitate changes. 
As clinicians in our field, we always reach out to our supervisors when things don't go as planned or may be confusing, yet we don't always think to communicate when we have a really great day. Not long ago, I put a behavior plan in place for two siblings who were referred to us for fighting with each other constantly.  Both the parent and I felt the win recently as we watched these same siblings sit together, laugh, and color, and enjoy each other's company. 
When we began, this parent felt incredibly overwhelmed. She struggled with setting limits because "They already struggle due to their disabilities." Over the course of our training, this parent began to realize that setting limits is just as important for children with disabilities. By applying the techniques learned in our program, she feels that she has gained control. This line of work is not a typical 9-5; our day is incredibly different from those who work in a corporate setting. Our work DOES make a difference. It gives us the opportunity to view the world through a different lens that most people do not get the privilege of seeing. So when we get to see a positive change, that is an incredible feeling.