Hudson Valley
Hudson Valley, which includes Westchester, Rockland, Orange, Duchess, and Sullivan counties, offers comprehensive services and now supports hundreds of people every day. YAI is evolving new models of care to develop potential, redefine abilities, and help people attain the fullest and most independent lives possible. Services include employment training and placement, residential, family support, social and recreational programs, and innovative day habilitation. 
---
FAQs
While we originated in Rockland County, we gradually expanded to other counties where our services were needed or requested. All of our services are available in Rockland County, which is still our main location. However, we also provide some of our services in Westchester, Orange, Duchess, and Sullivan counties. To find out which services are available in your county, please contact LINK at 212.273.6182 
One new project is our Friday Night Live program. This is a social group for young adults with intellectual and developmental disabilities who are between the ages of 19 and 26. All young people want to socialize with people their own age and do things of interest to them, and the young adults who attend Friday Night Live are no exception. They get together on Friday nights for activities ranging from parties in our multi purpose center, to meeting up for activities in the community, such as going out for pizza, bowling, or a movie. Our staff help participants develop their social skills while the program offers them an opportunity to make new friends. Each session runs for eight weeks from September to June, with some participants signing up for multiple sessions.
We are also very excited about a new residential project we are working on. It is going to be a group of eight one-bedroom apartments for people who are eligible for OPWDD services and have the ability to live independently with some support, located in Clarkstown. Each person in the project will have their own apartment and can have staff assist them in learning to do the things that will empower them to live in their apartments and use their community successfully. This might include learning to cook, going to doctors appointments, shopping for their own food or other supplies, learning to do their own banking, or many other things, based on what their needs are. We are currently identifying people for this project, providing them a different training each month that will help them prepare for this exciting move.
There are an array of career opportunities at YAI, with flexible schedules and great benefits. You can see all of our current opportunities in our careers page.
Yes, YAI provides lots of opportunities for people to volunteer. We can work with people individually to assess areas of interest and will work to tailor the experience to meet each person's desires. Please visit yai.org/volunteer for more information.
Thank you for considering making a financial gift to support YAI's mission and services. Your generosity helps ensure the people we support continue to receive the customized services they need, and are able to live life on their terms. There are a number of ways you can give; please visit our donation page or call 212.273.6350 for more information.
---
Read a true story that embodies the amazing things that are happening in Hudson Valley every day. 
---
Meet Lydia in Hudson Valley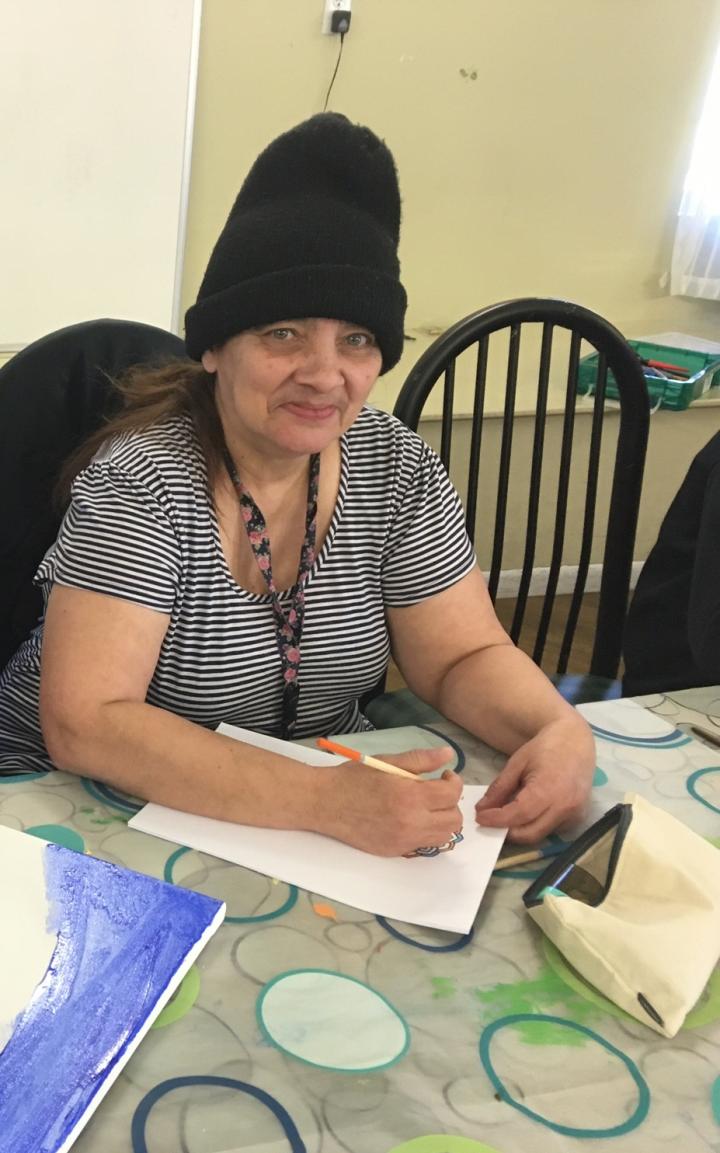 Lydia was taken advantage of while living independently in her community. Through the advocacy of YAI staff, Lydia was able to move into a group home and she's been thriving ever since. She became active in the Self Advocacy group and graduated from SANYS-U, a six-month training program sponsored by the Self Advocacy Association of NY State.  
Lydia sought support through our employment services, and for the past two years she's been successfully employed as a part-time housekeeper in two of our residences. In fact, she was nominated by her co-workers for her exceptional work, and proudly received a Merit Service Award at the YAI Staff Appreciation Luncheon last fall.
Lydia dreams of one day living in her own apartment again, and to help her avoid the problems she experienced before, Lydia completed a yearlong Independent Living Training Program. Speaking at the graduation ceremony, she said, "I dream to have my own place and to go back to school for a typing class. I also want to keep my job. I am so happy and proud of myself for all I have accomplished this year."
Lydia's story is just one example of how people with intellectual and developmental disabilities can live truly enriched lives with support from the staff at YAI.