Queens
Over 45 years ago, YAI's first program in Queens started out providing residential services for 30 people with disabilities in Astoria. YAI continues to provide quality services to people with disabilities with a wide range of services for people of all ages. Currently in Queens, Community and Family Services supports over 400 people, Day Services supports over 200 people, and Residential Services supports over 150 people. Staff help make YAI's mission of living, loving, working, and learning a reality for the people they support every day.
---
FAQs
We strive to provide the same opportunities for the people we support that anyone else has. Going to concerts, volunteering, going to the local YMCA for a swim, going to a movie, going out for dinner with a friend, or even rooting on the Mets at a baseball game, are just some of the activities people participate in.
Services can be funded a number of different ways and the eligibility requirements can vary, as can availability. It is best to contact YAI LINK at 212.273.6182 or by email at link [at] yai.org to get started.
Over 750 people receive Community and Family Services, Day Services or Residential Services in Queens.
We have full-time, part-time and per diem positions. Some of these include: Direct Support Professionals, Assistant level staff, Clinicians, Supervisors, and Cook/Housekeepers. With flexible schedules and great benefits. You can see all of our current opportunities on our careers page.
Yes, YAI provides opportunities for people to volunteer. We can work with people individually to assess areas of interest and will work to tailor the experience to meet each person's desires. Please visit yai.org/volunteer for more information.
Thank you for considering making a financial gift to support YAI's mission and services. Your generosity helps ensure the people we support continue to receive the customized services they need, and are able to live life on their terms. There are a number of ways you can give; please visit yai.org/give or call 212.273.6350 for more information.
---
Read a true story that embodies the amazing things that are happening at YAI-Queens every day. 
---
Meet Yolanda in Queens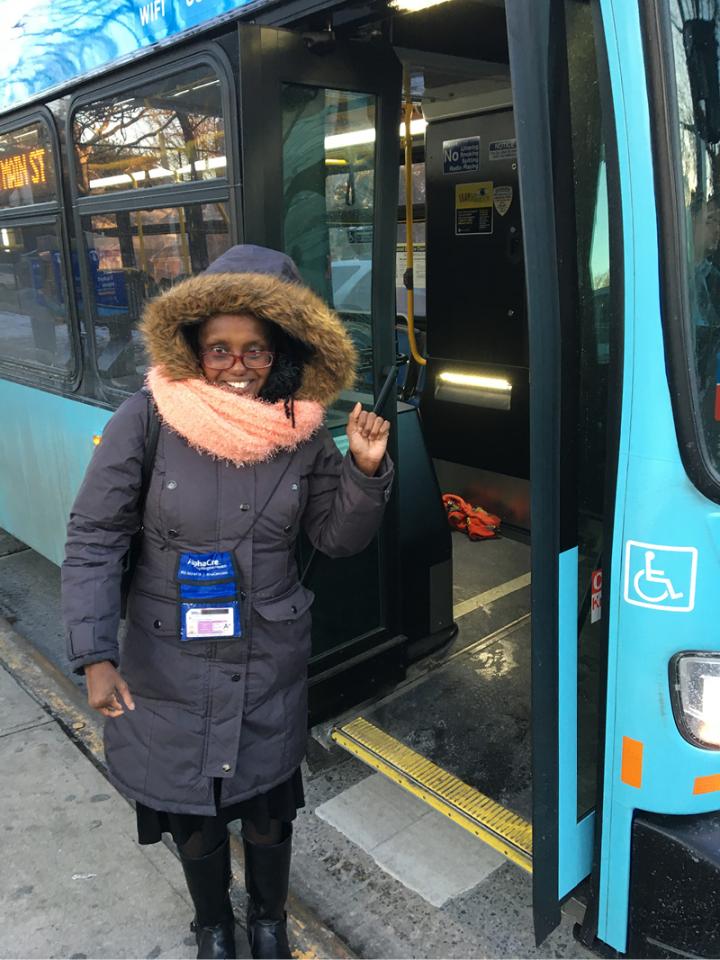 Yolanda is a person we support who resides in one of our Queens residential programs. She has lived there for 19 years. About a year ago, she expressed that one of her life goals was to be travel trained. With the training of direct support professionals (DSPs), after much hard work and progress, Yolanda gained the skills she needed to travel safely to and from work and to learn the route to visit her boyfriend. Yolanda said, "I like being travel trained because it makes me feel more independent and I can go places all on my own and get to go out in the community." DSPs supported Yolanda's wish and worked with her to gain greater independence, ultimately helping her live life on her own terms.