Share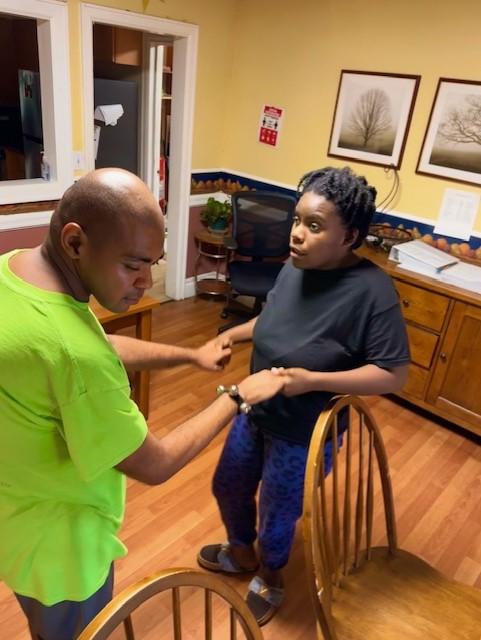 Residents in YAI's Foothill residence in Queens got to show off some dance moves with the help of Amazon's Alexa on a recent afternoon in July.  
The 10 residents were able to enjoy the newly installed technology, which include Alexa dots and other sensory toys that YAI's Center for Innovation and Engagement set up at the residence. 
"Foothill is a program where people need a little bit more support and we were able come up with a technology plan that had both low and high technology while most importantly keeping it person-centered," said Sarah Shanderson, a Person-Centered Technology Specialist at the Center for Innovation and Engagement. "This program is extra special because you can see that the staff and the people we support have a strong rapport with each other and with tech installed, it only just made it that much more of a fun place to be." 
The Caribbean dance party courtesy of Alexa brought staff and residents together and the group jammed out to Bob Marley's "Buffalo Soldier," Soca music, and hits from Rihanna. 
"The tech opened a whole new world for us and rejuvenated both the staff and people we support after three years of lockdown," said Bryan Dempsey, Assistant Program Director. "People will say our residents don't get it, but I have seen them do things and achieve things many said were not possible...these folks amaze me every single day."  
"Richard enjoyed his classical music as he drifted off to sleep thanks to his Alexa Dot and I know the rest of the high and low tech will get plenty of use, now that people have gotten a small taste," Dempsey added. "It was even nice to see the cook huddled over the monitor in the morning asking for recipes. I appreciate Sarah and the team dragging us into the 21st century!"