Behavior Management During Holiday Breaks and Free Time (Part One)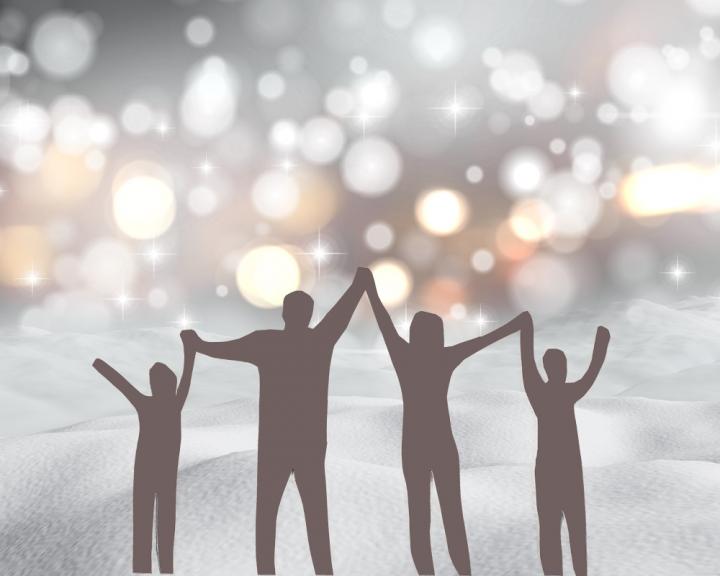 Happy (almost) Thanksgiving! The holidays are fast approaching, and while many families look forward to having their children home, for some families, creating structure and maintaining routine during school breaks can be daunting.
In YAI's Project GROW program, we focus on behavior management techniques for caregivers that have children with developmental disabilities of all ages. Our curriculum is created to promote positive parenting techniques, encourage families to plan ahead, and support the emotional wellbeing of both the child and the family.
Below is a list of recommendations from Project GROW Supervisor Elizabeth Asen for families to consider when their children are not in school or deviating from their usual routine during holiday breaks.
Break Management Tips for Families with Children with I/DD:
Plan your days. Close your eyes. When you look back on your child's school break, what kinds of feelings do you want to associate with this time? Is there a certain skill that you want to work on with your child? What fun activities have you or your child been wanting to try? Begin to write a list of goals and activities that you would like to do during the break.
Talk to your child's teacher. Ask if there are certain books or materials that your child can read that are relevant to the previous or upcoming school curriculum. This allows your child the time to continue to review what is being taught in the classroom setting. Additionally, by providing your child the opportunity to continue his/her learning outside the classroom, you are helping your child to recognize that he/she can expand their knowledge and interests in a less structured setting. Empowering your child to choose to read or partake in educational activities during a break helps to engender a sense of self-determination.
Make a (visual) schedule. Children with and without developmental disabilities often thrive on plans and knowing their routines. Sit down with your child and have a calendar in hand. Point out the dates your child will be off from school, then work with your child to create a list that includes appointments, desired activities, and items that you would like your child to achieve. Slowly go through the list and begin to solidify the schedule together. Depending upon your child's preferences, you can write the calendar on a poster using words and images. Allow your child the opportunity to help you create the schedule together (use stickers, markers, glue, and photos). Creating the schedule is an excellent way to begin to prepare your child for certain activities (preferred or non-preferred) that will be taking place during the break. The schedule offers a framework and helps to create a routine, while also allowing your child the chance to practice making choices.
Provide planned choices. Up to three only. Allow your child to have a say in preferred activities. Many parents are oftentimes intimidated by the prospect of allowing their children to select activities for fear that they may be choices that are unrealistic or too expensive. If the caregiver preselects activities and presents choices from a list of well-thought out options, you are still providing your child with the opportunity to make a selection and feel like he/she is in control of their day. Provide your child with options, up to three only, in order to not overwhelm them with too many options. People with I/DD do not often have the opportunity to make choices for themselves. Giving your child the power to choose is a way to increase self-confidence and practice decision-making skills.
Be adventurous! Get out of the house. Many families are nervous to take their kids to public spaces in fear that their child will have a meltdown in public. When a meltdown occurs, parents fear the judgment, stares, and unwanted attention their child may receive. But what if you do try something new, and your child really enjoys this new activity? Think about going to a museum, seeing a movie, or going to look at holiday decorations. For people who may be sensitive to sounds, lights and crowds, prepare your child several days before. Preparation can be a social story (a story you tell or show your child about what he/she will be doing) or visiting the space you will be going beforehand. If it does not go well, at least you know that you provided your child with a new opportunity. No outing with your child is a failure. Exposing your child to new people and situations allows for opportunities of growth and for you and your child to learn more about their dislikes and preferences.
We want to hear from you: Are there any tips that you have for families who feel overwhelmed during holiday breaks? Feel free to email communications [at] yai.org with your ideas and we will feature them on our website. The best ideas come from learning from one another.
Happy Holidays!
---
Project GROW will be offered in Manhattan during early evenings on Thursdays from December 13th through February 28th in English and in Spanish. Upcoming classes also occur in the Bronx and Staten Island. Are you a school or day program? We can come to you! For more information, please contact projectgrow [at] yai.org.