Speed Dating Just in Time for Valentine's Day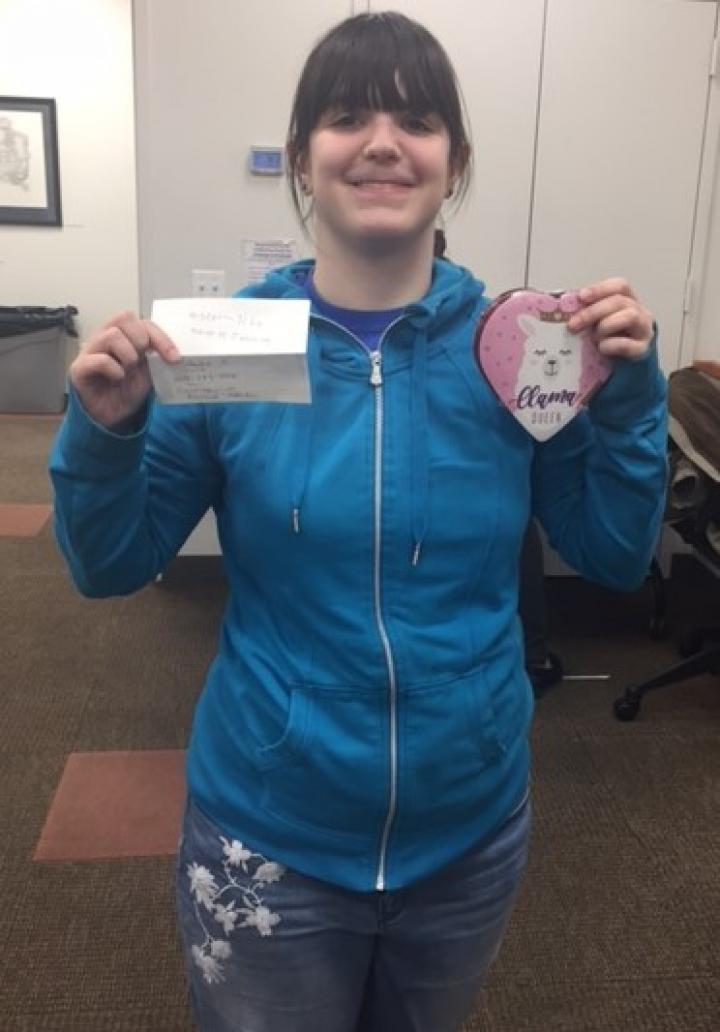 No one at YAI's "You and I" program needs to be reminded that Valentine's Day is just around the corner. To celebrate, 25 people joined Connie Senior, Assistant Coordinator of Sex Education and expert trainer, and staff on Friday, February 8 for a night of socializing, sexuality, and speed dating.  
YAI, one of the region's largest providers of services for people with intellectual and developmental disabilities, has long been an expert in sex and relationship education for people with disabilities. Aligned with YAI's person-centered approach to services, "You and I's" speed dating event was built around the idea that intimacy is an important human need for people of all abilities.  
"I don't usually give my number out," said Amanda, a speed dating attendee. "But 'You and I' is a safe place, so I felt comfortable about it." 
The evening began with participants dividing themselves into groups for informal ice-breakers, getting to know each other in a conversational environment, and amplifying a toolbox of social skills. The attendees then were separated, and members of each group paired off for two-minute chats to delve further and see if sparks were flying. When the buzzer went off, the pairs smiled at one another and moved to another match-up.  
By the end of the evening, some sported sheets of paper with a phone number while others were left hoping to find matches another time. But the hallmark hospitality that marks all "You and I" events—refreshments and a dance party—warmed the proceedings for all. 
"I'm 26 now, maybe I'll try this again when I'm 35," said William, who participates in YAI's Madison Day Hab.  
YAI's "You and I" hosts social gatherings every first Friday of the month. Because there aren't many social options for people with I/DD to build friendships and learn about relationships, more than 30 people participate in order to improve their social skills and to help them get intimate and build relationships. For Connie Senior, who hosts the program created 15 years ago, there's not much difference between a "You and I" event and a downtown nightclub. 
"Attendees get to assimilate places in the community that people would normally go out like a lounge," she said. "We set up a DJ, bar area, and music, as if the person were really there. Then, we act out real life scenarios in the lounge. Here, they are taught social skills such as introducing yourself or asking someone out on a date."  
Being a trailblazer is nothing new to Senior. People with disabilities seldom have access to this kind of programming because many other agencies shy away from dating and intimacy. But as people with intellectual and developmental disabilities become more independent, YAI recognizes that the need to be develop social and networking skills grows. Today, "You and I" remains the only program in the area offering these services for people with I/DD. To participate, attendees must be 18 or older, live with their family in Manhattan, and eligible for services from the State's Office for Persons with Developmental Disabilities. 
Interested in hearing more? Check out the You & I page for more information or to apply.