Share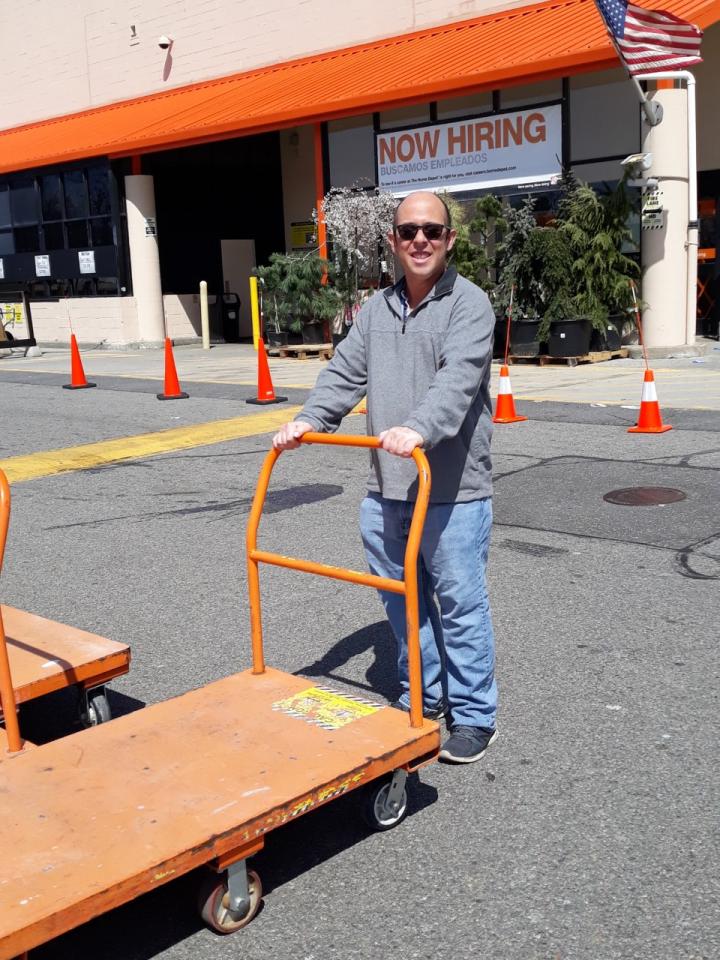 As Americans get used to thinking in terms of "essential" and "non-essential" roles, two members of YAI's supported employment workforce have soldiered on through the COVID-19 crisis. Housemates Richard Clolery and Jordan Kraus live in a supported apartment in East Meadow, Long Island. They have stepped up to the challenges of the pandemic, providing essential services to people experiencing the stress of this public health emergency. Both Clolery, a cashier at Stop & Shop for the past three years, and Kraus, a lot associate at Home Depot for the past two, continue to report for work despite the risks posed by the virus. 
"I like the fact that I'm helping others," Kraus said. "I get to clean everything once the store closes so that others in my community can be safe when they shop."
According to research published in both the Journal of Vocational Rehabilitation and the Journal of Business and Psychology, people with disabilities fare better economically when they are able to work. Regardless of stereotypes, discrimination, or hiring bias, supported employment programs provide an often-overlooked source of diversity in the workplace, enriching corporate culture.  
"Everyone, no matter who they are, deserves the right to work and be a part of the community," said Bonnie Holtzman, Employment and Day Services Coordinator at YAI. "This allows many of the people we support to feel included and become integral parts of their environment."
Being in such close proximity to others, Clolery and Kraus take the necessary precautions to protect themselves - and both believe that this experience has changed how their community currently and will continue to function.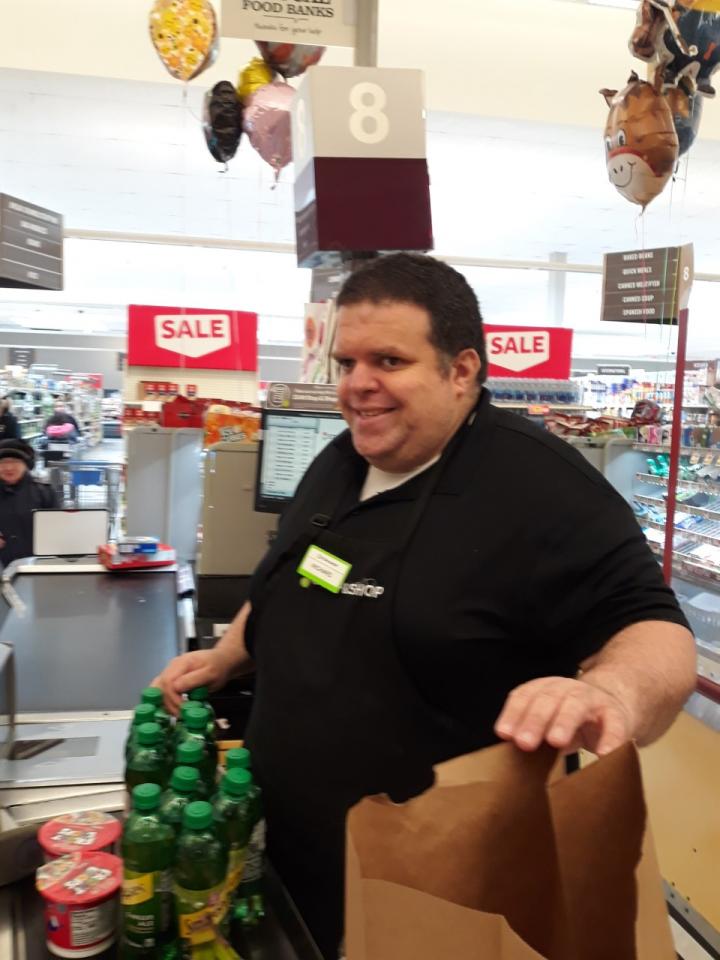 "My work is trying to implement new ideas, such as placing arrows and other guidance to help people respect social distancing," Clolery said. "We use gloves, and I get to work behind a Plexiglas shield, but it can still be scary at times."
Nick Katulka, one of Clolery's managers at Stop & Shop, mentioned that in addition to the shield and gloves, all cashiers are given masks, cleaning supplies, and hand sanitizer to maintain their areas. Their health throughout this crisis is their top priority. When things got more serious, Katulka knew he could count on Clolery, going as far as to say Clolery met the challenges of the emergency head-first in a way that other employees did not.  
"Many of his colleagues have been scared to come into work, but Rich was willing to come in and work the hours assigned to him," Katulka said. "He's great at assisting the customers and getting them in and out as quickly as possible."
Holtzman stated that these positive sentiments are often echoed by supervisors of people in YAI's Supported Employment program.
"The people we support are very dedicated individuals," Holtzman said. "Between the average time of employment for one of the people we support, which is 7.9 years, and their positive dispositions in their workplaces, supported employment always ends up being a smart decision for companies."
Kraus and Clolery are both grateful to have jobs during this crisis.
"I'm fortunate to have a job, especially one called 'essential,'" Kraus said. "So many others don't have things like this to get them out of the house, but I can make my community better through my actions."
Both Clolery and Kraus exemplify the objectives of the job program, said Moshe Zakarin, a YAI Job Coach who works with Clolery and Kraus.
"It boils down to two things: independence and being needed," Zakarin said. "Both of them have been asked to step up in ways they hadn't been before, and they do it with a sense of duty. This work ethic is important always, but especially so during a crisis like this."