ALERT: 3,000+ People to Raise Awareness for Disabilities in Central Park on Saturday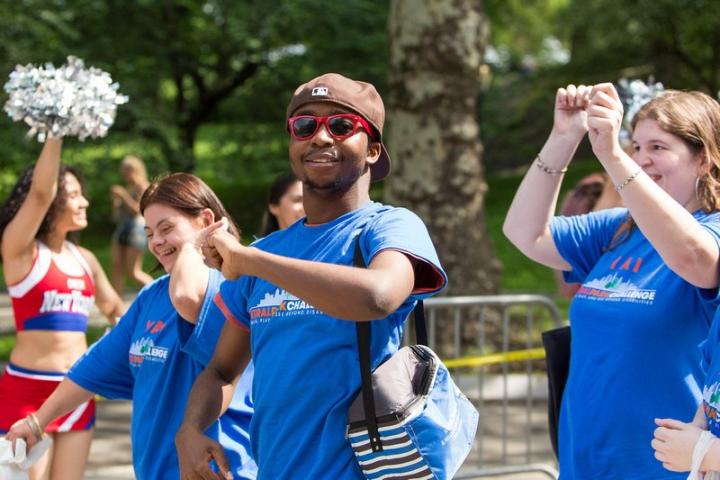 YAI and host Bill Ritter will join more than 3,000 supporters in Central Park on Saturday, June 1, 2019 at 8:00 am EST for the YAI Central Park Challenge.
For more than 20 years, YAI has held its annual Central Park Challenge to raise awareness of and to celebrate people with intellectual and developmental disabilities (I/DD) including autism, Down syndrome, traumatic brain injury, and cerebral palsy. One of the largest events of its kind in New York, attendees of all ages and abilities are invited to run in the 4-mile race, participate in the 3K walk, and enjoy a day of inclusive live entertainment.
What: YAI's Central Park Challenge. 4-mile race, 3k walk, junior race, live entertainment, and a sensory tent for people on the autism spectrum. FREE to attend.
Who: ABC's Bill Ritter will emcee. Performers include: Albo's Music Room (children's music and dance), Ayo Jam (African dance fitness), Cheer New York, Zco / Dance Troop (inclusive dance), Feraba (African drumming), SO Magic (magician), NYC Kids Project (award-winning performers advocating acceptance and inclusion), and Nicholas Gunty of Francis Luke Accord (indie-folk singer).
When: Saturday, June 1, 8 am - 12 pm.
Where: Naumburg Bandshell, Terrace Drive near W. 72rd Street.
For more information, contact: media [at] yai.org
YAI is a nonprofit organization that delivers more than 300 programs and services that create opportunities for people with I/DD to live, love, work, and learn in their communities.