Share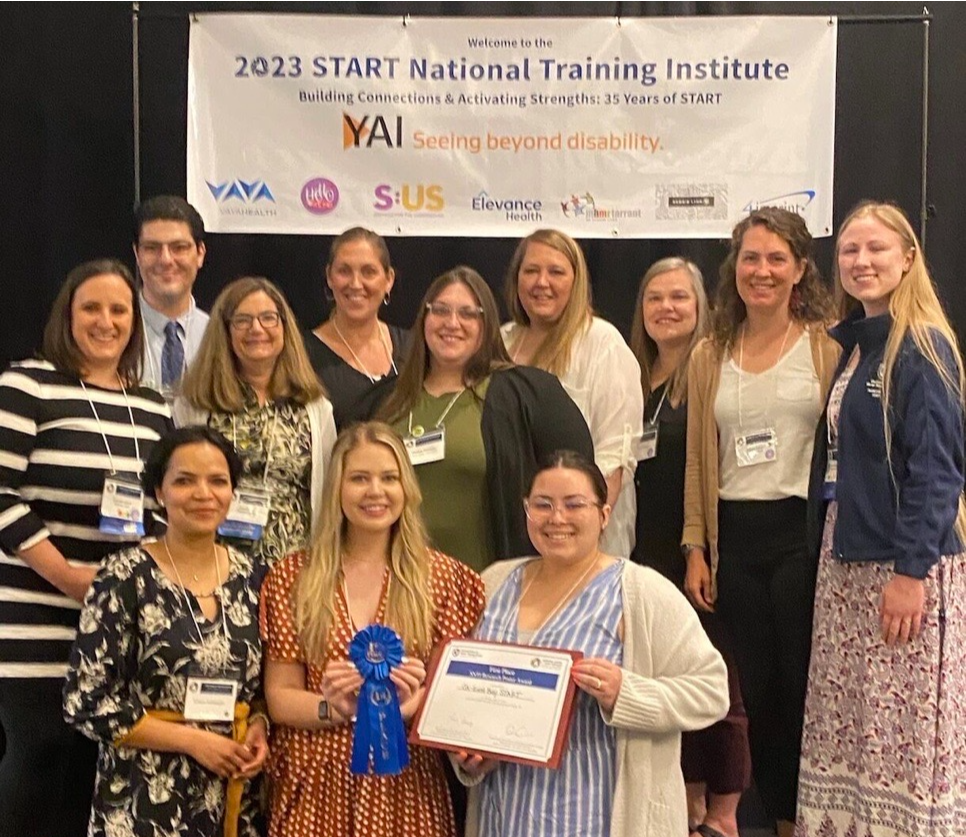 California START's East Bay team wins big, taking first place, at the START National Training Institute in the research poster session for their poster, Feeling Heard and Seen – Communication Strategies as a Way to Connectedness.  
The study was created to evaluate crises related to communication, distress associated with communication, and feelings of connection.  
It aimed to explore the experiences of caregivers (both support staff and family members) who reported feelings of connection coinciding with the implementation of communication strategies, while simultaneously measuring caregivers' distress in anticipation of communicating with the people they support receiving START services.  
The East Bay team randomly selected four people in the program, ages ranging from 12-24, and observed them over a six-week period. They used coaching visits with each person during the study in hopes of increasing feelings of connection for the person receiving services while decreasing feelings of distress.  
During the therapeutic coaching visits, an interactive communication booklet was used to help each participant verbalize how they feel when they are in distress with fill-in-the-blank sentences such as, "When I am feeling stressed, I like to do this or want this from others." The responses ranged from hugs to personal space. These findings helped caregivers understand how to effectively communicate with the people they support. 
"Just having that extra support and finding ways to effectively communicate made this a success," said Adalia Ortiz, Therapeutic Coach Team Lead – CA START East Bay. "By providing hands-on training to providers of direct support and caregivers it ensures there is a coordinated continuum of care in place to respond to arising needs."