Share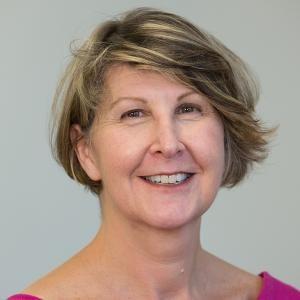 Congratulations to Premier's Executive Director Hope Levy, whose leadership through the pandemic is recognized in Crain's New York's "2021 Notable in Health Care" list.  
Levy has served in her position at Premier for three years and has focused on expanding services to guarantee quality care for people with I/DD from clinicians trained to treat this population. When the pandemic aggravated health care discrepancies, Premier remained open for in-person visits and telehealth appointments, providing life-changing access to a population with a greater-than-average chronic disease burden and a three times higher risk of death from COVID.   
"In a year with enough hardship to go around, Premier patients faced some of the greatest challenges, from obstacles making critical visits to the clinic to anxiety over COVID testing to far greater vulnerability to infection and illness. We met those challenges head-on by providing exceptional medical care," said Levy. "I'm proud to lead a team that pulled together and had Premier designated New York City's first specialty clinic to administer the vaccine, and that YAI became the leader helping people we support return to the familiar." 
Levy remains on the hunt for solutions to existing problems. As a staffing shortage affected specialty clinics, she partnered with YAI's Human Resources department to fortify recruitment and retention, explored federal medical site designations that would allow Premier in new hire programs, and devised innovative ways to schedule YAI's nursing staff for additional hours of work in Premier facilities.  
See the full list of honorees here.