Share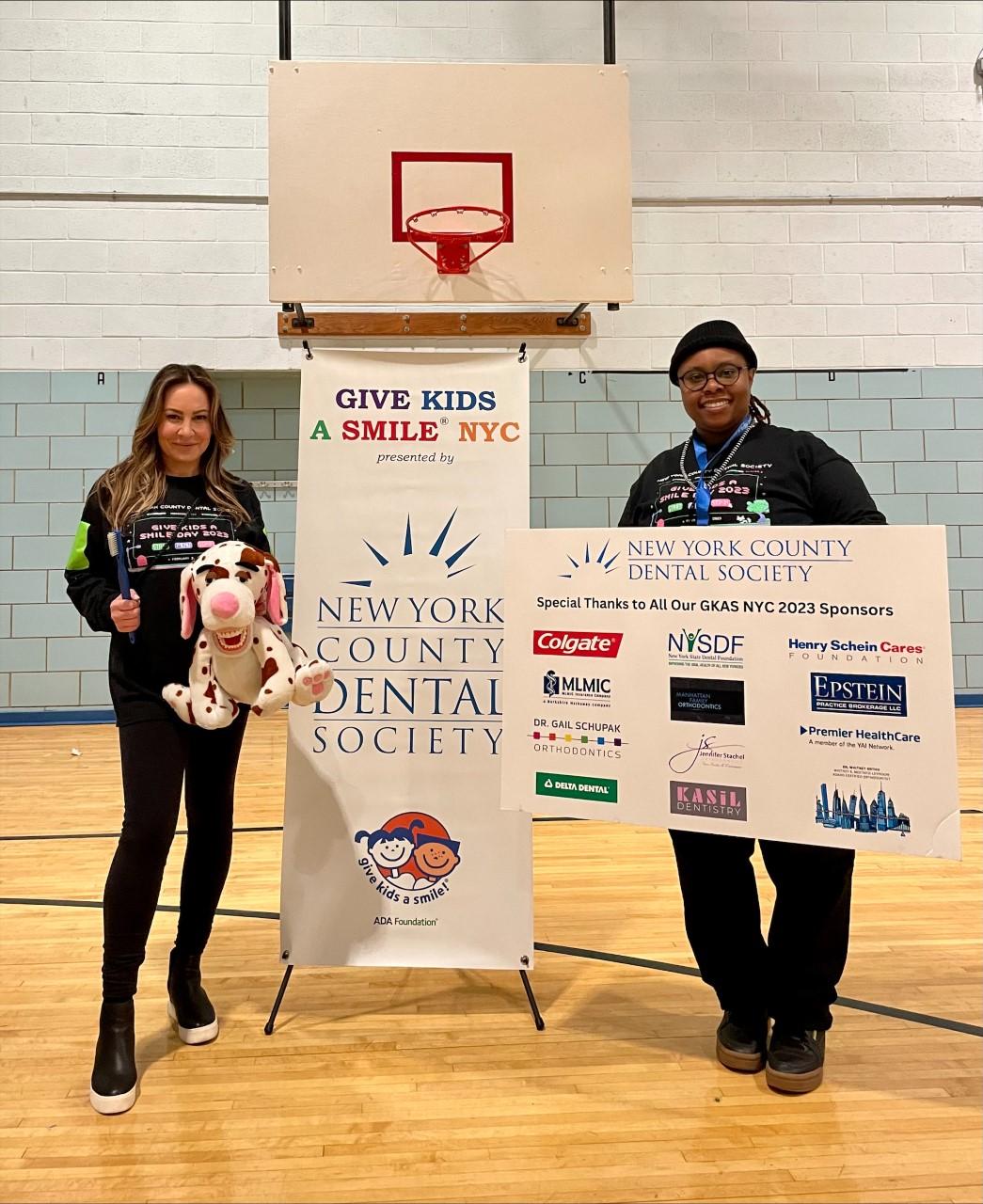 Premier HealthCare dental staff joined more than 100 other dentists and volunteers on February 3 to provide free dental screenings and preventative fluoride treatments to over 1,200 children ages 3-11 in East Harlem as part of the "Give Kids A Smile" program. Premier was also one of the sponsors of the event.
The program, started in 2003 by the New York County Dental Society, promotes oral health education and teaches the importance of taking care of teeth at an early age. The nationwide event happens on the first Friday of February every year and also recognizes National Children's Dental Health Month.
"I hope we were able to bring more awareness that there are places for children with disabilities to go to that can provide the services that they need," said Dr. Anna Viron, Chief of Dentistry at Premier HealthCare.
Dr. Viron was the site leader at P.S.146, a school that also serves District 75 students. Sophia Burrell, a Premier Dental Assistant, was also on hand. A large number of students had never visited a dentist and had their first oral cleaning at the event. A day prior to the event, a virtual workshop was held for parents to stress the importance of oral hygiene and preventative care. Attendees had a chance to ask dentists questions during the workshop, which was held in both English and Spanish.
"Not a lot of communities have had exposure to our population or know how to treat a child with I/DD, so now with events like this, they know we exist, and can refer them to us," said Dr. Viron.