Share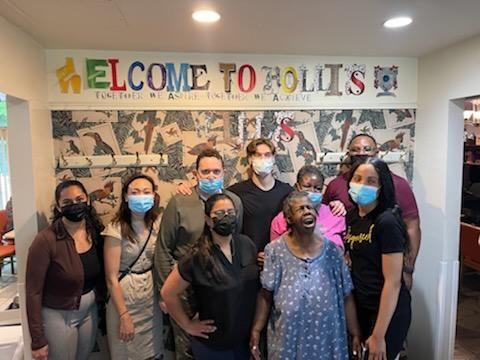 Earlier this month, Council Member Linda Lee, the NYC Council Chair of the Committee on Disabilities, Addictions, and Mental Health, visited YAI's Hollis Hills residence in Queens. Lee, who represents the 23rd Council District in Eastern Queens, has a background in nonprofits. She founded her own Article 31 clinic and worked in healthcare services before running for office.

The NYC Council supports YAI with almost $400,000 annually, and Lee commented that she was, "always going to be the one to fund the nonprofit organizations." During the visit, she spoke with some of the Hollis Hills staff and a few of the people we support.

A recurring theme throughout Lee's visit was the staffing crisis. Following years of Medicaid rate reductions, some employees have had to pick up extra jobs and work overtime to make ends meet. With this comes exhaustion. 

Two Hollis Hills residents, Andre Collins and Joel B, spoke about how they love going on trips, but with the current staffing crisis, those trips are less frequent. On days without enough coverage, staff cannot leave the group home to take people they support on trips.

"It is difficult, but despite the hardships we push through because our work is meaningful and critical to the people we support," said Rafiat Kassim, a Direct Support Professional at the residence.  

At the end of the visit, Council Member Lee reiterated her support for YAI and said she is looking forward to following up with the organization to support increased Medicaid funding for wages, and to find ways for the City to lean in with additional funds.

More visits from elected officials are being planned throughout YAI and its affiliates in the coming months. It is crucial that government representatives know what issues most affect YAI staff and the people YAI supports.