Share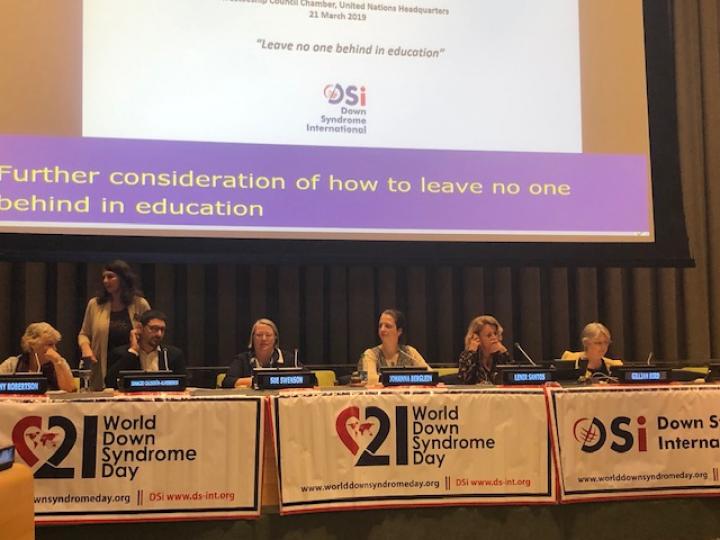 Last week, to celebrate World Down Syndrome Day, a group of YAI staff, self advocates, and family members attended a series of presentations at the United Nations Headquarters. The theme for the day was "Leave no one behind in education." Johanna Berglein, YAI's Manager of International Affairs, moderated an open discussion panel on the challenges and successes of inclusive education. 
Janice, YAI's Self Advocacy President, presented on her own experience with learning, discussing both mainstream education and special education. She also shared personal anecdotes on the importance of ending bullying in schools. Despite all the obstacles she faced while pursuing her education, Janice's love of learning drove her to stick with school no matter what. When asked about her presentation, Janice shared, "Advocacy is very important to me to go and speak up for your rights and let your voice be heard."  
For more from the event, the recording of the day is on UN TV here.