Let the Central Park Challenge 2019 Countdown Begin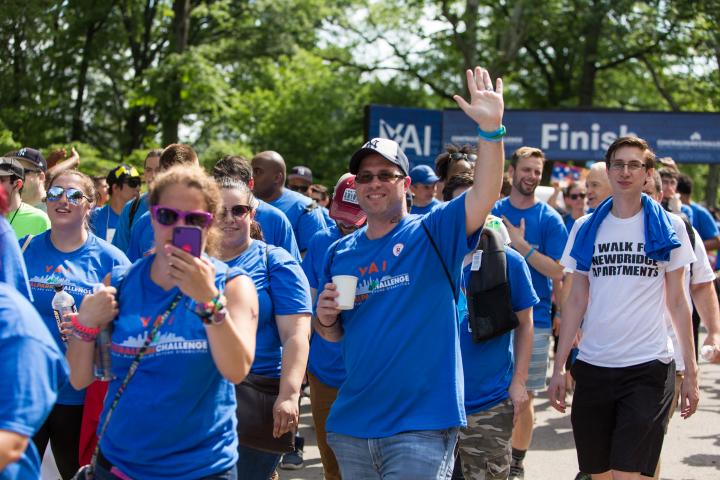 Today marks exactly four months until YAI's 33rd annual Central Park Challenge. On June 1, 2019 this one-of-a-kind event will bring together people of all abilities to walk, run, have fun, and see beyond disabilities. Hosted at Central Park's 72nd Street Bandshell, the event raises hundreds of thousands of dollars each year. 
"The Central Park Challenge shows New Yorkers in their best light," says YAI's Volunteer Coordinator Sandi Feinblum. "YAI staff, family members, people with disabilities, and hundreds of others converge to celebrate and support people of all abilities. Nothing better captures the spirit of what YAI is all about."  
More details for this year's Central Park Challenge will be coming out soon, but the day will include a 4-mile run, a 3K walk, and a family fun area with free activities open to all. Attendees can also learn from YAI representatives what services are available to people with developmental disabilities throughout the metropolitan area.  
Longtime YAI Self Advocate Car'Melo Grau-Puig, an outspoken champion of the Central Park Challenge, says, "Central Park Challenge is just around the corner. Don't just sit in your house, get out there and have some fun." 
Whether you participate in the run, the walk, or simply come enjoy the activities and live entertainment, there's no better way to spend a Saturday and support developmental inclusivity.