Over 300 Gather to Celebrate Work of Direct Support Professionals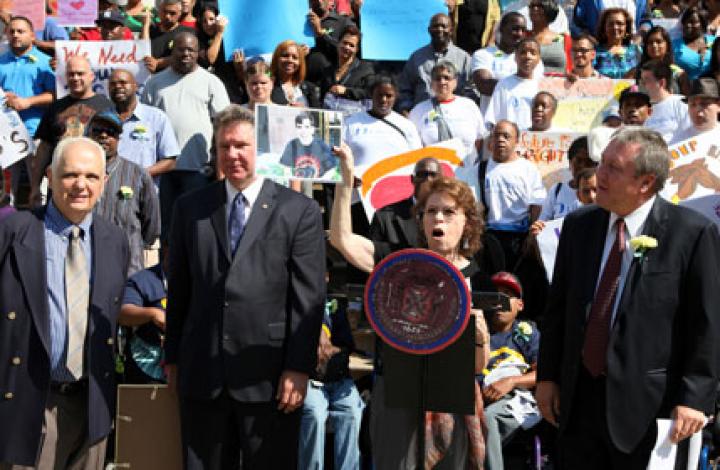 More than 300 people with disabilities and Direct Support Professionals (DSPs) who support them every day gathered on the steps of City Hall Friday morning for a rally recognizing the importance of a dedicated workforce which has a profound impact on the lives of nearly 100,000 New Yorkers with developmental disabilities. 
Attendees were joined by members of the New York City Council and state officials as part of National Direct Support Professionals Week.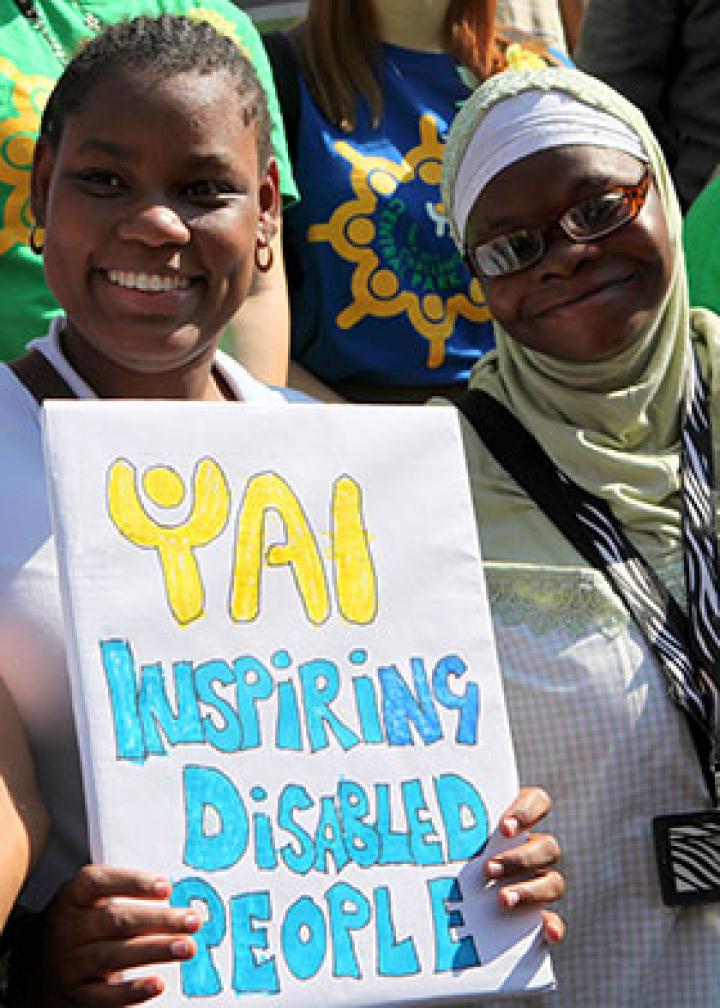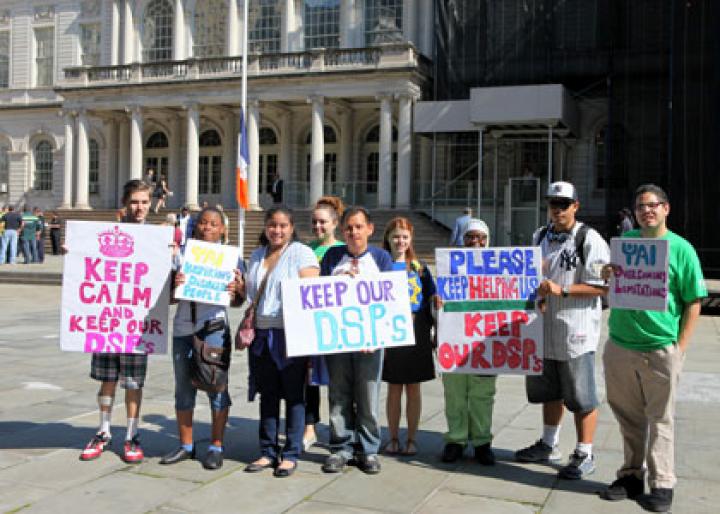 "Direct Support Professionals do not grow on trees; they do not pop out of the ground," said state Assemblyman Dick Gottfried, Chair of the Assembly's Health Committee. "They need to be paid a better wage for the important work they do."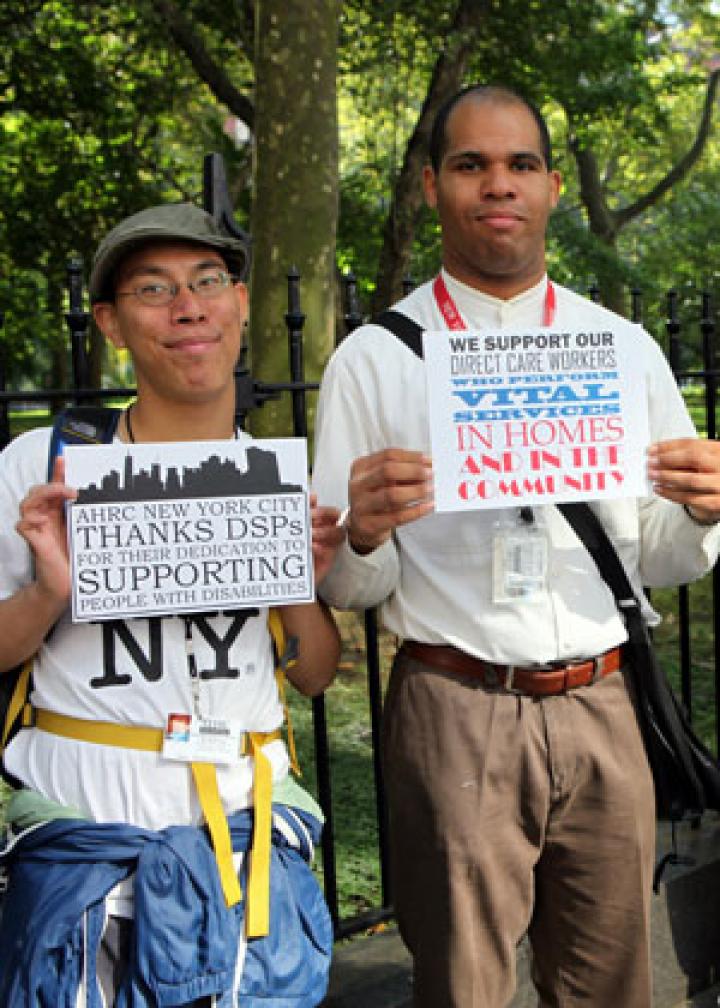 DSPs, people with disabilities and family members cheered as proclamations recognizing the important role DSPs play in the lives of thousands of New Yorkers were presented from the Governor's office and the New York City Council.
"I've been a DSP for 13 years," said Anthony Dortch, who works with YAI. "It's great to be recognized.
"I didn't plan to be in this field, but I can't imagine doing anything else," said Samantha Holloway of AHRC.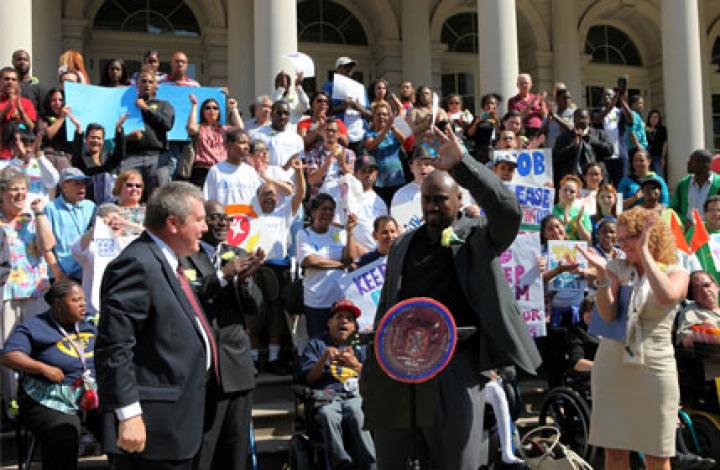 DSPs are employed by hundreds of not-for-profit organizations in the City whose mission is to support people with developmental disabilities. They are the backbone of organizations that support people with disabilities. And their dedication and commitment to those they support goes beyond any commitment to a job. They are committed to making sure that people with disabilities lead rich lives.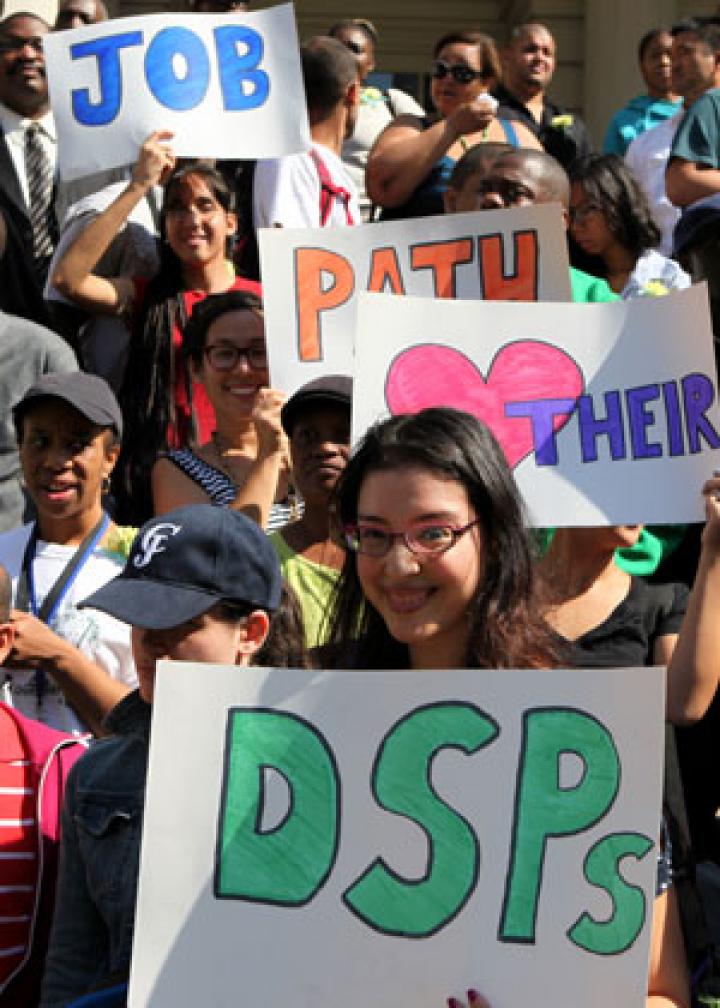 Nationwide, there are approximately 1.4 million people with disabilities who rely on DSPs to live and work in their own communities. Unfortunately, there are only about 875,000 direct support workers. One of the biggest barriers to providing services to people with developmental disabilities is the ability to hire and retain strong staff.
"The City of New York, the State of New York, and the U.S. Government recognize you," said Assemblyman Joseph R. Lentol. "I'm with you and will always be with you."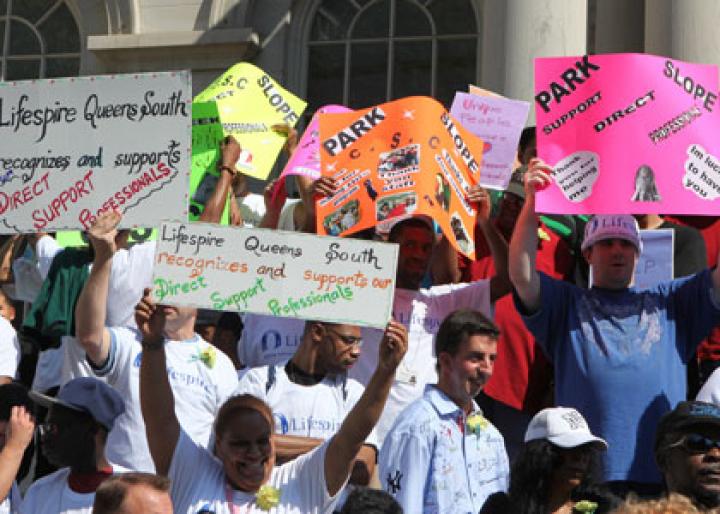 "I know first-hand that what we get back in terms of personal growth, satisfaction and love is far greater than any effort put forth in carrying out our duties," said Winifred Schiff, Associate Executive Director of the InterAgency Council of DD Agencies, who worked as a DSP earlier in her career. "Being a direct support professional is truly a life affirming experience!"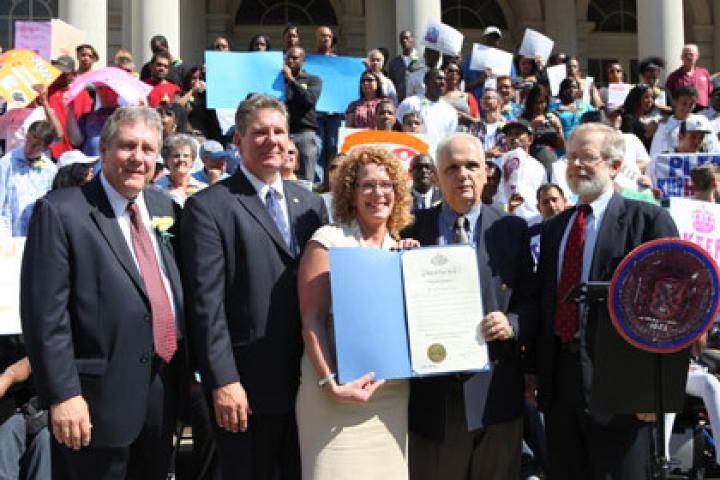 Friday's event was coordinated by the IAC, which currently represents over 130 member agencies and organizations in New York City; and Nassau, Suffolk, Westchester and Rockland counties. For more information about IAC, visit iacnyc.org.
Check out all of the photo highlights from the rally: